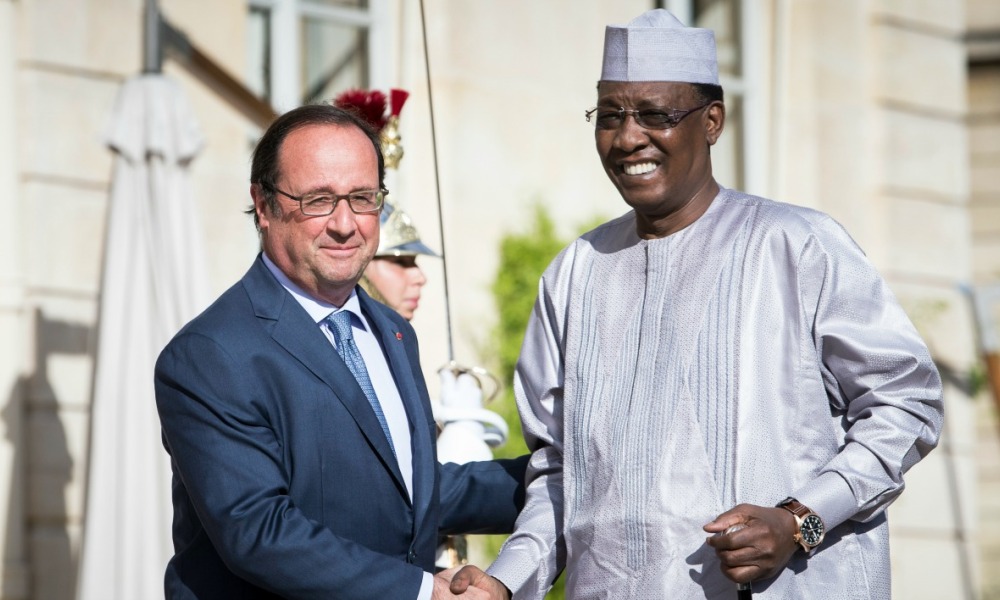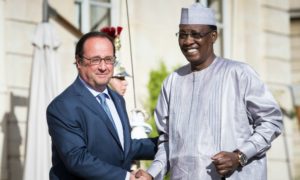 Visiting Chadian president Idriss Deby Itno discussed with French president Francois Hollande at the Elysee Palace over the weekend the fight against Boko Haram and the Lake Chad region's security.
According to the French presidency, "the two leaders discussed the fight against Boko Haram and current operations by the Joint Multinational Force, which includes the neighboring states of Lake Chad."
"Francois Hollande confirmed the support of France to the African force, whether logistical support, supply of information, donation of equipment and training," and "the two presidents agreed to work closely to this end," the Elysee said.
The French head of state also confirmed that France would boost its solidarity with the people living in the region, through the initiative for Lake Chad carried by the French Development Agency.
Chad has one of the most capable armies in the region and Deby has played a key role in efforts backed by the West to combat neighboring Nigeria's Islamic State-affiliated Boko Haram fighters as well as al Qaeda militants.
A former French colony, Chad also hosts the headquarters of Paris' 3,000-troop strong regional anti-militant operation, known as Barkhane.
Deby, 63, argued during the presidential campaign in April that only his government was capable of ensuring security amid a rising wave of extremist violence.
He has been re-elected for a fifth term in office in a landslide first-round victory.
The opposition is denouncing Deby's regime, describing it as dictatorial and accused it of rigging the April 2016 election.