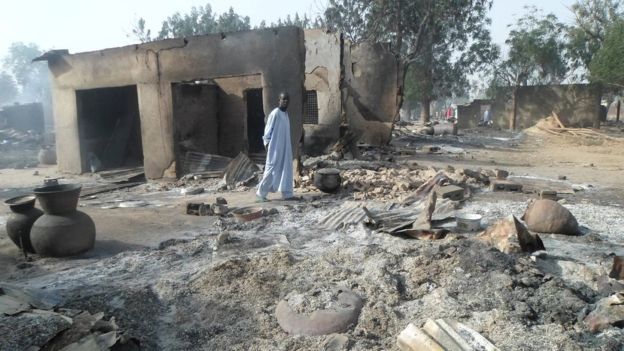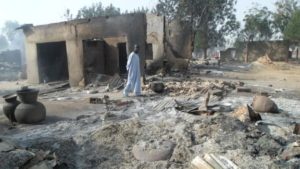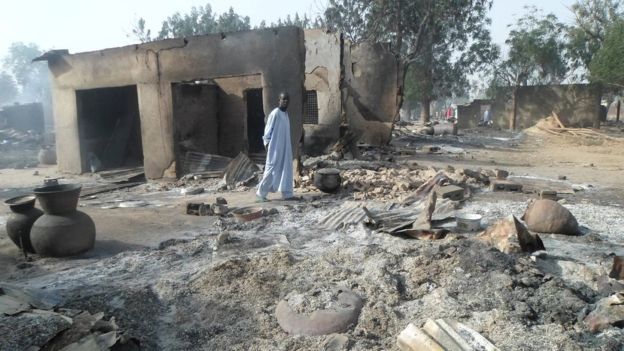 The Nigerian Islamist group Boko Haram this weekend, killed at least ten people and kidnapped 13 women and children at a village near Chibok.
The residents of the village, who spoke to AFP, said the Boko Haram fighters arrived in the village Saturday night and opened fire while they were sleeping. They looted and burned homes before kidnapping 13 women and children.
In April 2014, Boko Haram militants kidnapped 276 teenage girls from their boarding school in Chibok. Around 57 girls managed to escape, but about 200 girls remain missing.
In May, one girl, Amina Ali was found alive on the edge of the Sambisa forest, which is believed to be the terrorist group's stronghold.
Despite numerous military victories since the Nigerian President Muhammadu Buhari took over power in 2015, many communities in northeastern Nigeria remain under control of the Islamist sect.
The group controls about 20,000 square miles of northern Nigeria. Their domain covers an area almost twice the size of Belgium, with a population of at least 1.7 million people, where the black flag of jihad flows over scores of towns and villages.
Boko Haram demanded the freedom of terrorist prisoners in exchange for the release of the Chibok schoolgirls.