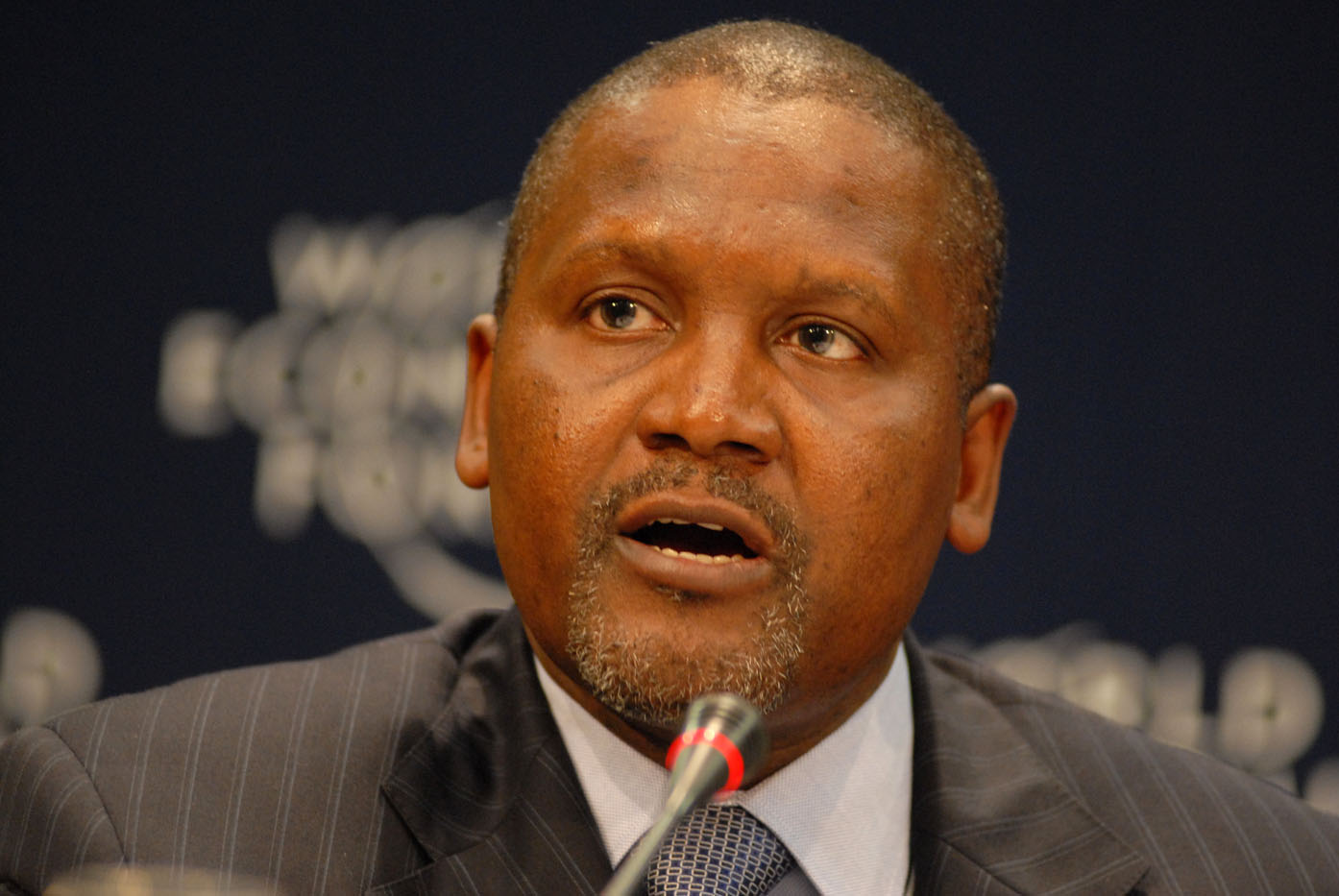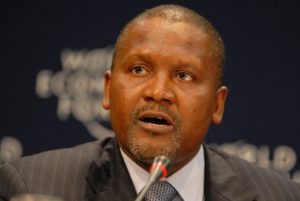 The fortune of Aliko Dangote, Africa's richest man, has fallen by 35% in 2016, on the back of a commodities slump coupled with falling stock prices and a devaluation of the Naira, Bloomberg reports.
Two month ago, the business news outlet had reported that Dangote who made most of his fortune in cement and sugar fell 25 places on the Billionaires index as a result of the naira devaluation against the US dollar.
The 35% loss is equivalent to $5.4 billion, Bloomberg further reported.
The majority of Dangote's $12.7 billion fortune is derived from a 91 per cent stake in Dangote Cement Plc.
Dangote current net worth is $9.9 billion, a 62 percent drop since January 2014, according to the Bloomberg Billionaires Index.
The west-African nation's economy officially slid into a state of recession for the first time in over two decades, according to the Nigerian Bureau of Statistics (NBS.)
The cause of the slump is largely imputed to the collapse of oil prices on the world market. The situation has been worsened by renewed insurgency in the Niger Delta region and the attacks on oil installations that continue to disrupt production of oil in the region.
CEO of the NBS noted that there were contractions in most parts of the economy including the manufacturing, real estate, road, construction, human health and social services and the fishing sector.