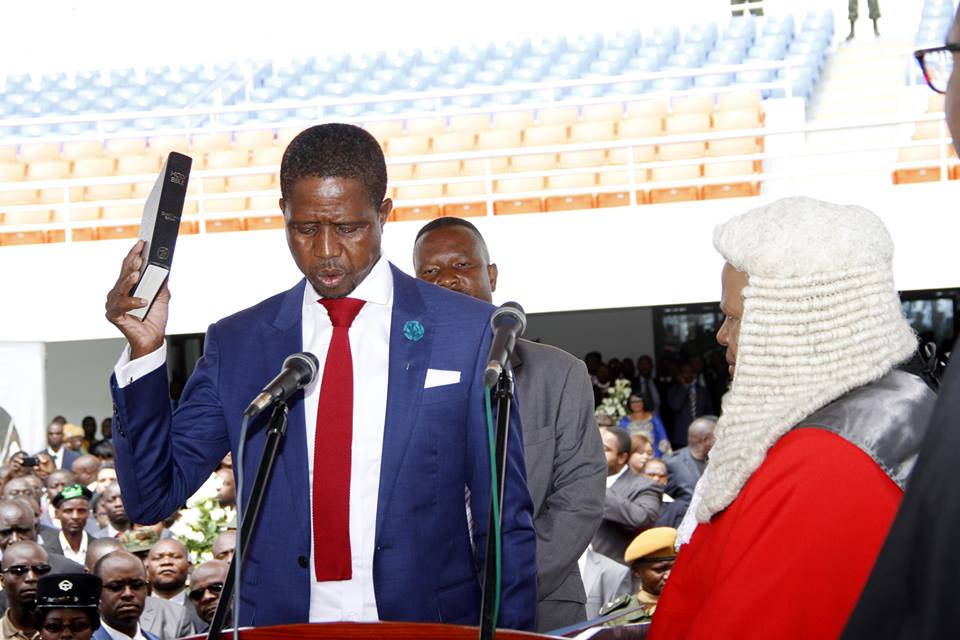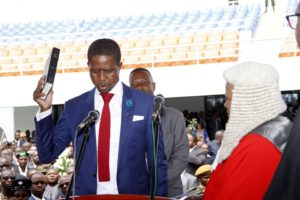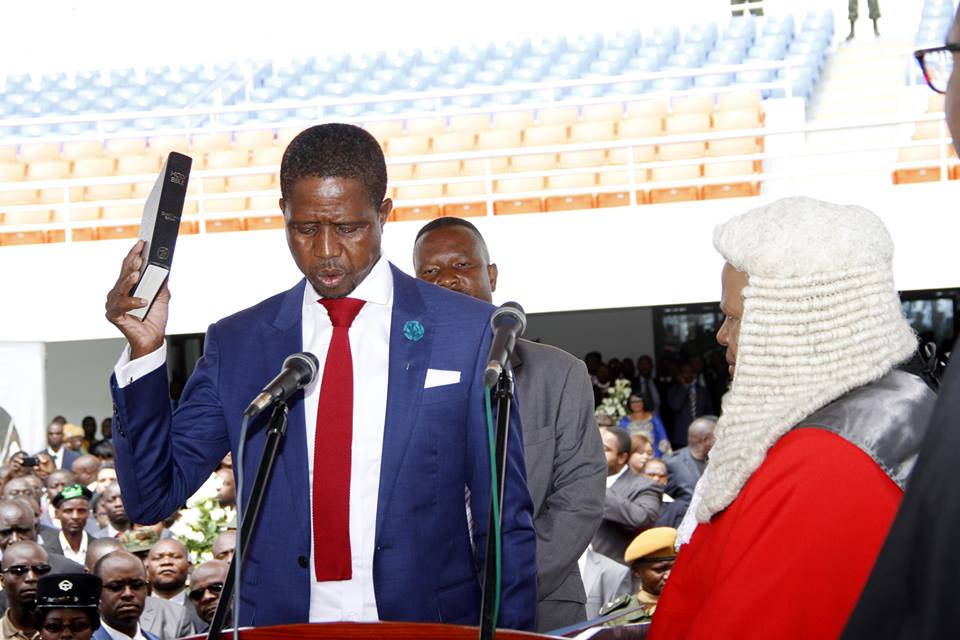 Zambia's Edgar Lungu has been sworn-in as president of the southern African nation on Monday, a week after the constitutional court rejected the opposition's petition against his re-election.
President Lungu and his running mate Inonge Wina won the August 11 presidential elections after polling over 1.8 million votes against 1.7 million plus votes for closest rival Hakainde Hichilema of the United Party for National Development (UPND), who contested for the fifth time.
President Lungu and his Vice-President, after taking their oaths and appending their signatures to the oath, released doves and balloons as a sign of unity among Zambians.
According to Lusaka based media, four presidents attended the ceremony including the Zimbabwean president Robert Mugabe and Ugandan president Yoweri Museveni.
Growth in Zambia, Africa's second-largest copper producer, is expected to slow to 3.2 percent this year compared with 3.6 percent last year.
The country is in talks with the International Monetary Fund over a possible financing deal, after conceding its budget deficit.
President Edgar Lungu said Zambia would control spending and act to boost economic growth.