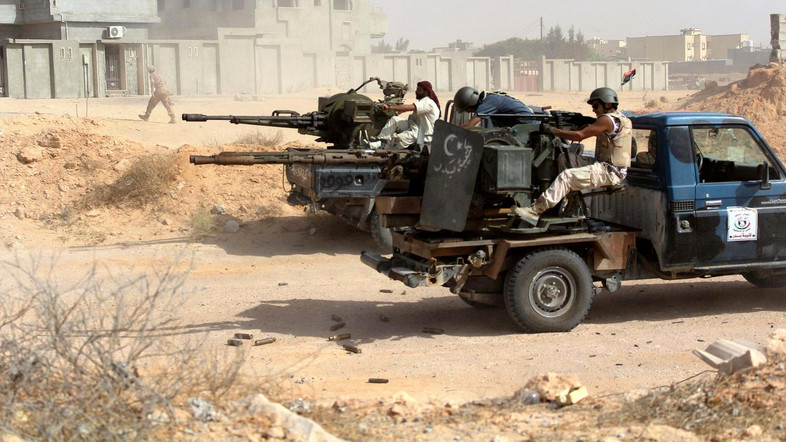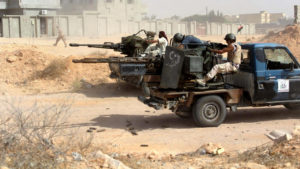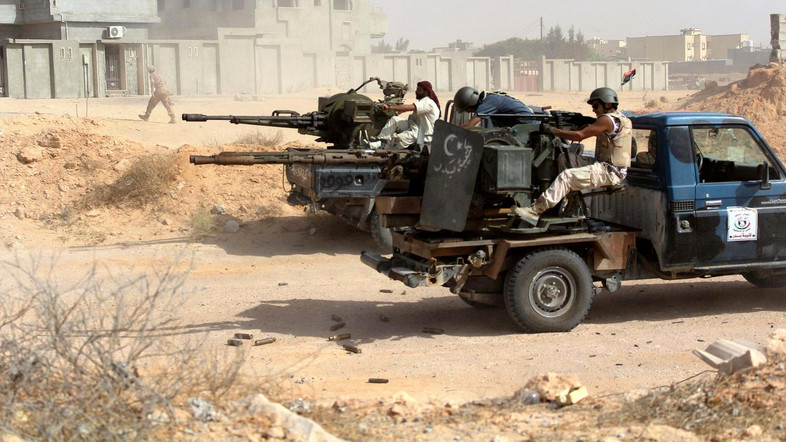 The latest assault in Sirte to dislodge the Islamic State (IS) left Thursday nine fighters of Tripoli-based unity forces dead,medical source told media.
Ten militants were also killed in Thursday clashes.
Misrata Hospital on its facebook page put dead toll on government side at nine. The medical center also indicated it received 40 fighters wounded in the clashes.
Forces of the Government of National Accord (GNA) have since May launched a military operation to expel IS from Sirte, captured by the terror group last year.
GNA forces with the support of the US aerial power have advanced inside Muammar Gaddafi's hometown, taking major positions and cornering the militants in their final retreat.
"Our forces are advancing on the last holdouts of Daesh" in the only district of Sirte still held by ISIS, said the media office of the pro-government fighters.
The militants, losing terrain, have resorted to car bombings and use of snipers to hamper the regular forces' advance.
GNA forces claimed they killed 10 militants in Thursday clashes and destroyed three car bombs driven by Islamists before they reach their targets.
Since the beginning of the campaign, close to 500 GNA fighters have been reportedly killed and more than 2,500 injured. Death toll on IS camp has been difficult to verify. Some experts say the militants deserted the town before the onset of the campaign.
Bringing support to the GNA, Washington through the voice of its Secretary of Defense, Ash Carter, predicted IS will fall any time soon.
US-Africa Command providing aerial support has launched more than 100 airstrikes against the Jihadists