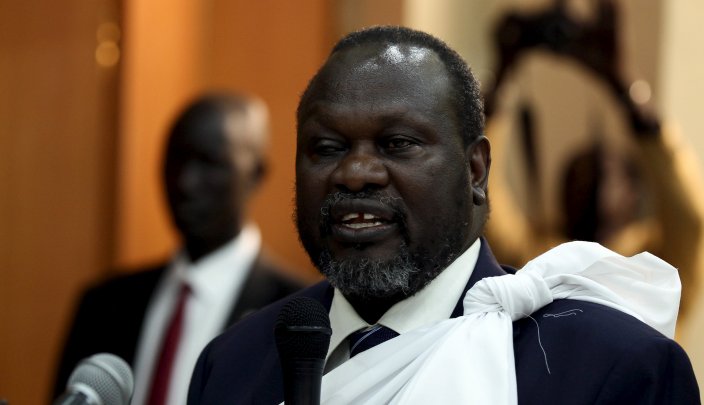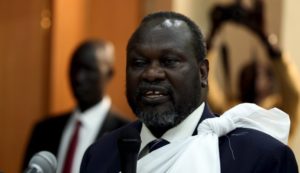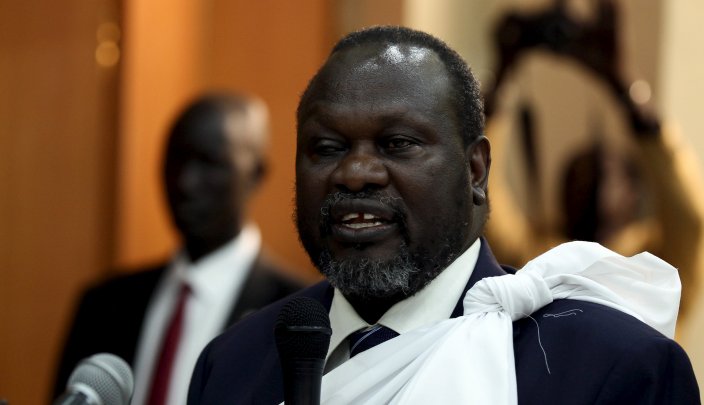 South Sudan's exiled rebel leader Riek Machar left Khartoum on Wednesday, for "medical examinations" in South Africa.
The former rebel leader who lives in exile in Khartoum since July told reporters at Khartoum airport that he is going to South Africa for "further medical tests (…)"
Hundreds died last in July – and tens of thousands were displaced – when forces loyal to Machar clashed with President Salva Kiir's government troops in South Sudan's capital, Juba.
Following the fierce fighting, Machar withdrew to the bush with his forces and was later replaced as vice president by party rival Taban Deng Gai.
The prominent opposition leader said there was an attempt to assassinate him during fighting inside the State House in Juba. Machar noted that he is now ready to accept any initiative for peace in South Sudan.
"The peace agreement has collapsed, and up to now there is not any political initiative from anybody, so we will resist in self-defense," said Machar.
Political differences between Machar and President Kiir ignited the civil war in December 2013 – and they only agreed to settle their differences under intense international pressure, signing a peace deal in August 2015.