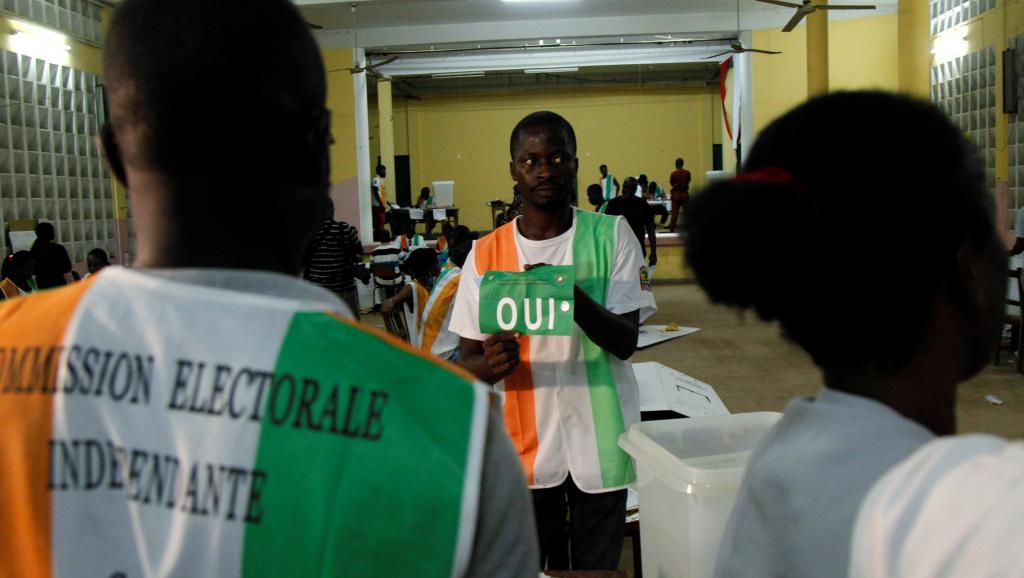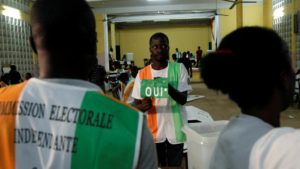 The Ivorian Independent Electoral Commission (IEC) on Monday evening released initial results of the constitutional referendum held on Sunday in the West African nation.
Voters in the country and the diaspora were asked to approve a draft constitution containing provisions that the opposition contended will significantly strengthen the power of the presidency.
Local reports have said the turnout fluctuated between 15% and 40% for each polling station – lower than the 2015 presidential election when 54.6% of voters cast ballots.
Despite the low turnout and reports of violence in some parts of the country, early results show the "Yes" ahead of the "No" in several regions.
According to preliminary figures, the region of Bagoue took the lead in terms of participation. The region recorded 64.82%, followed by Bounkani (50.34%), the Hambol (61.76%) and Iffou (38.65%).
Voters outside the country in South Africa for example stood out in terms of participation and vote rate cast for the "Yes", with a 62.54% turnout and a 96.09% of "Yes".
Opposition parties had called for a boycott of the vote, arguing that the constitutional amendments were designed to further enhance President Alassane Ouattara's ruling coalition. Critics described the referendum is a "monarchistic tactic" and claim that President Ouattara is lining a successor for when his term ends in 2020.