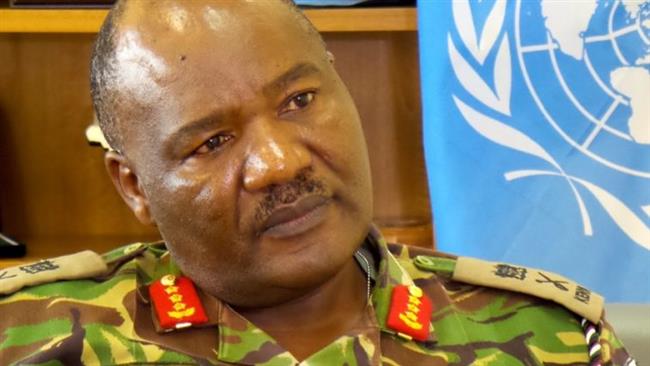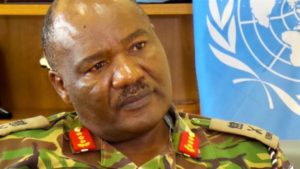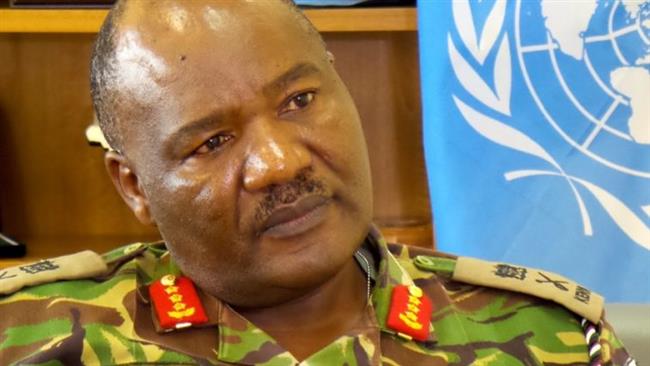 The commander of the United Nations' peacekeeping force in South Sudan has been sacked on Tuesday, Secretary-General Ban Ki-moon's office said.
The move follows a damning report showing that the UNMISS Commander, Kenyan Lieutenant General Johnson Mogoa Kimani Ondieki, was found to have displayed a lack of leadership that "culminated in a chaotic and ineffective response" to a recent outbreak of violence in Juba and that the blue helmets failed to protect civilians during the violence.
The investigation, led by the Dutch retired General Patrick Cammaert, reveals command gaps and lack of preparation of peacekeepers to face the foreseeable renewed fighting between government forces and southern rebels in the capital.
Deadly fighting had pitted from 8 to 11 July the troops of President Kiir to those of the former rebel leader and then vice president of the country, Riek Machar.
"The special investigation found that UNMISS did not respond effectively to the violence due to an overall lack of leadership, preparedness and integration among the various components of the mission," said UN spokesman Stephane Dujarric.
Ban has asked for the immediate replacement of the force commander, Dujarric said.
The UNMISS has 16,000 troops deployed in South Sudan, which has been at war since December 2013.
UNMISS Peacekeepers had been heavily criticized for their behavior during the deadly attacks.
Human Rights Watch (HRW) found evidence that government soldiers raped dozens of women sheltered in a civilians' protection camp at a UN base in Juba. The women had ventured out in search of food.
Lieutenant General Johnson Mogoa Kimani Ondieki had been at the helm of UNMISS since May.