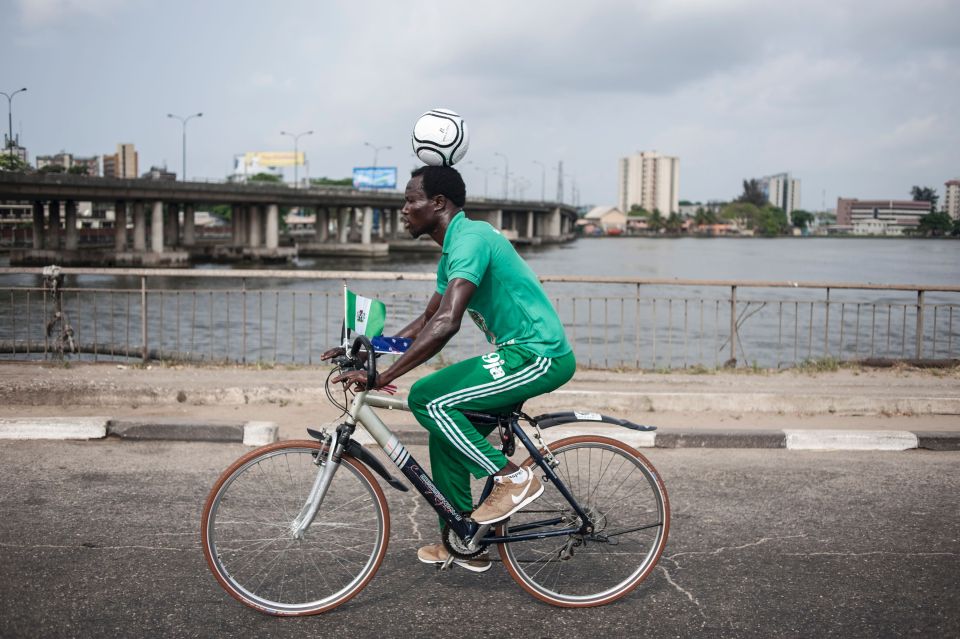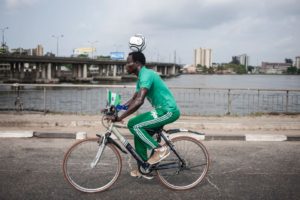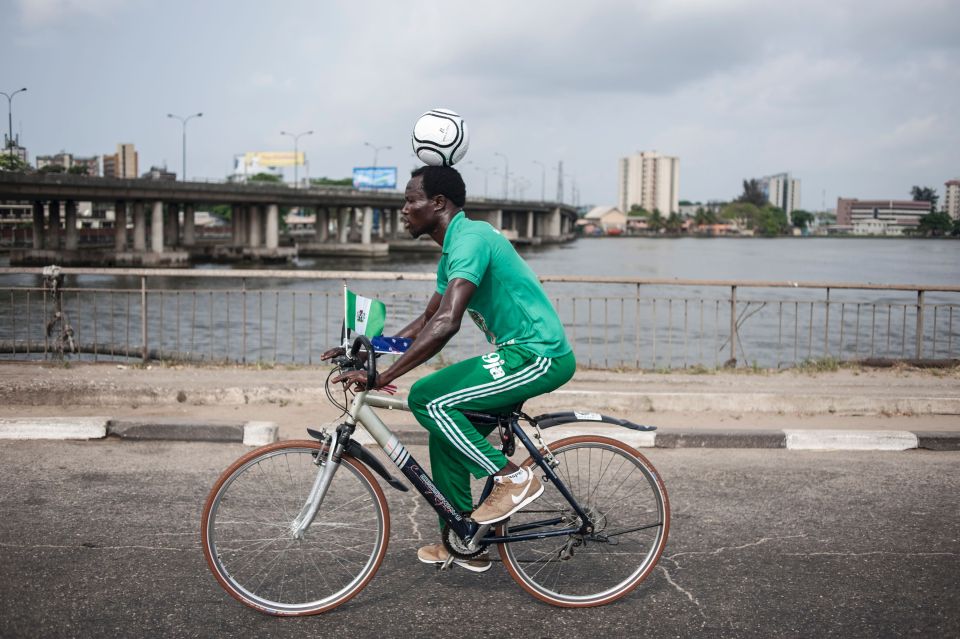 Nigerian footballer Harrison Chinedu cycled 64 miles with a football on his head, hoping to enter the Guinness Book of Records, local media reported.
In a show of determination and skill in the commercial city, Lagos, Chinedu was able to navigate 103.6 km with a ball placed in the centre of his head.
According to 'The SUN' newspaper, the Cambodia-based amateur footballer rode from a beach outside the capital Lagos all the way into the centre of the country's largest city to the national stadium where the Super Eagles play their home games.
He was followed by supporters and bewildered members of the public who cheered, danced and played music as he travelled.
"This one is a record created by me and I am happy that I have done my own side. And it's left for the Guinness World Records to ratify it and bring back results," Harrison Chinedu was quoted as saying.
In his words, "my biggest motivation was that I believe in showcasing my God-given talent. I know I have the skill and I want to show the world what I can do".
Before the above world record for distance travelled on bicycle with a football on the head, Chinedu had entered the Guinness Book of World Records after he became the first man to travel the farthest distance while balancing a football on his head.