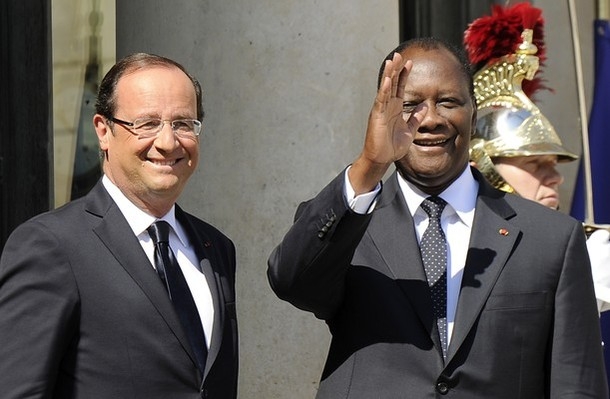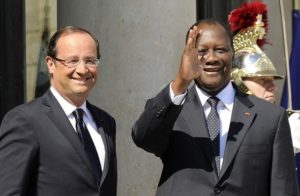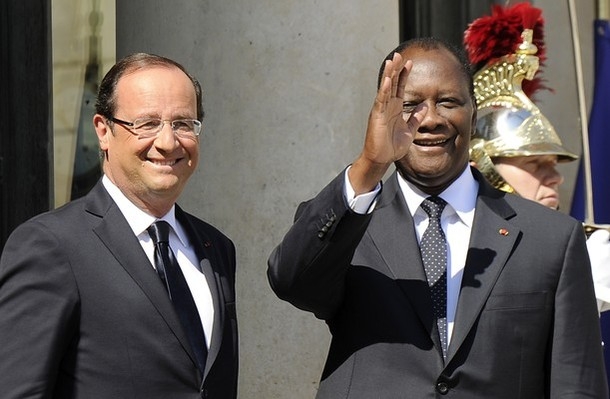 Ivorian president Alassane Ouattara on Tuesday said Ivory Coast will not follow the decision of Burundi, South Africa and the Gambia to leave the international court (ICC).
The Ivorian president who was speaking in France after meeting with French president François Hollande at the Elysee palace said: ''These are sovereign decisions, but the Ivory Coast will not leave the ICC."
In his words, "most countries share this belief. It's about fighting impunity, it's in our interest."
"We must begin with justice on a national level, and then if possible at a regional and continental level, but it's not the case today on a continental level. So the International Criminal Court does its work and often, by the way, at the request of African countries, the African authorities" Ouattara further noted.
Ivory Coast former president Laurent Gbagbo and one of his ministers are in trial at The Hague based Court facing four charges of crimes against humanity, including murder, rape, and persecution in his role in the disputed elections in the West African nation of Ivory Coast in 2010-2011.
The unrest claims the lives of over 3,000 citizens which Gbagbo the then sitting President allegedly refused to hand over power and ordered his loyal forces to resist his ouster after his rival Alassane Ouattara was declared a winner in a second round of voting.