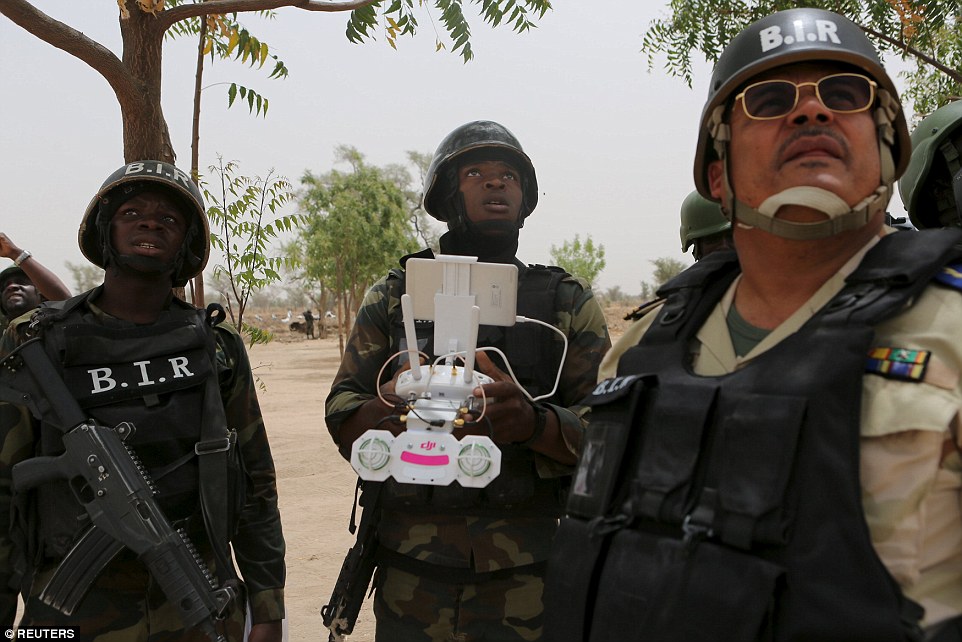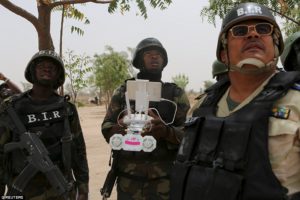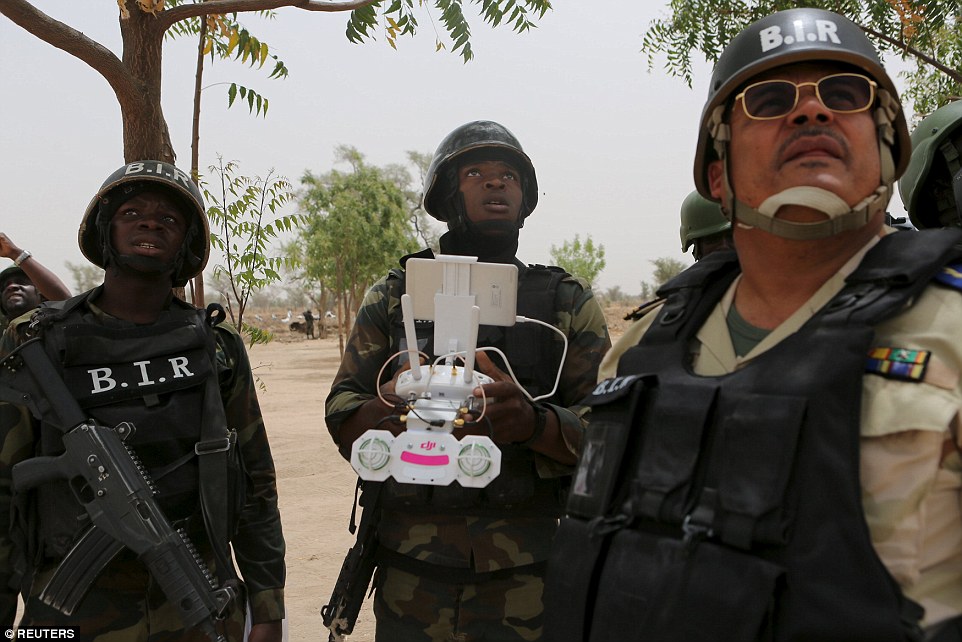 The Nigeria-based Islamist militants carried out raids in neighbouring Cameroon killing about 6 soldiers, local media Cameroonweb reported on Wednesday.
"Between yesterday and today there were three attacks: in Darak, in Diguina and a thwarted kamikaze strike in the (camp)," said a senior army source who asked not to be named, referring to three places in the Far North Region of Cameroon.
On Monday, a young women armed with explosives attempted to enter a military post for soldiers adjacent to a camp for thousands of people displaced by the militant group.
In the third incident, militants set fire to houses in the village of Diguina, the sources said.
The terrorist group, which is seeking to impose strict Islamic sharia law in Nigeria's mainly-Muslim north, has killed at least 20,000 people and left more than 2.6 million homeless in its six-year insurgency.
A regional offensive last year drove the fighters from most of their traditional strongholds, denying them their dream of an Islamic emirate in northeastern Nigeria. An 8,700-strong regional force of troops from Benin, Cameroon, Chad, Niger, and Nigeria is seeking to finish the job.
In Cameroon, nearly 10,000 of its troops are deployed against Boko Haram. The army's Rapid Intervention Brigade (BIR) consists of its most professional and best-equipped soldiers, and patrols a high-risk 400km stretch of the border with Nigeria.
The US military backs them with equipment, training and intelligence gathered from American drones flown out of a base in the town of Garoua.
A small US military camp was reportedly seen inside another BIR base in nearby Maroua.