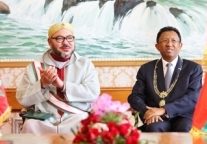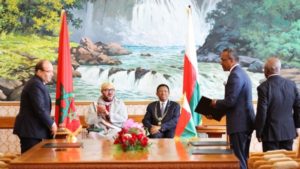 Morocco has donated Madagascar a batch of security equipment to help Madagascar shore up security at the Francophonie Summit, held in Antananarivo this November 26-27.
The scanners, metal detectors and other security equipment were installed in the Ivato center in the capital Antananarivo immediately after the arrival of the Moroccan military cargo ship.
Moroccan security experts are also present in the African country to bring technical assistance to Malagasy authorities in securing the event. Madagascar has sought Morocco's assistance to ensure security during the event after Algeria backtracked on its promises to help.
Some observers say Morocco is a much better choice given the Kingdom's anti-terrorism achievements at home and abroad. They also mention its success in organizing international events, such as the UN Climate Summit (COP22) which earned the North African country the ISO 20121 certificate.
Morocco's move was welcomed by the Malagasy media which commented that King Mohammed VI, who is currently visiting Madagascar, obviously did not come empty-handed.
In addition to the numerous economic cooperation agreements signed during the royal trip, and the social projects launched in Antsirabe, namely a training center and a mother and child hospital, Morocco offered Madagascar security equipment to shore up security during the summit, The Last Hour recalled.
This is a way for Morocco to demonstrate that it translates its promises into action, the media wrote, adding that this is only the beginning of a mutually advantageous cooperation between Morocco and Madagascar.
The King has actually affirmed that Morocco is ready to help Madagascar in its economic and social development efforts and to set up with it a cooperation model similar to those developed in many other African countries.
He underlined that Morocco is ready to support Madagascar's ministerial departments, public companies and private sector and urged the Moroccan private sector to forge partnership with their Malagasy counterparts.
Morocco is represented at the summit by Foreign Minister, Salaheddine Mezouar.