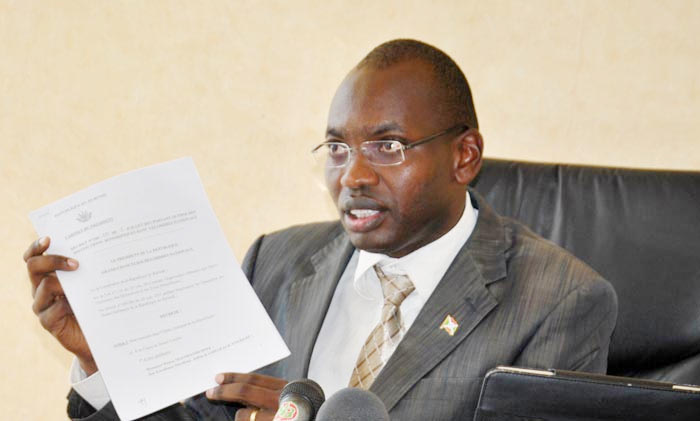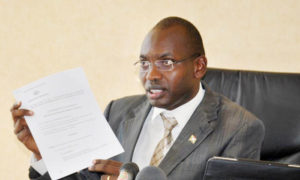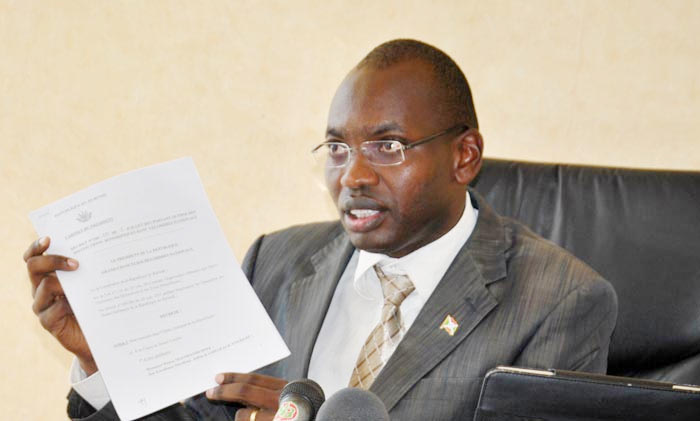 The United States and African Union on Wednesday condemned the failed assassination attempt on President Nkurunziza's spokesperson.
Mr Nyamitwe escaped the assassination attempt of Monday night but he was wounded. Burundi's police spokesman Pierre Nkurukiye said the instructions and plan were passed from the Rwandan capital, Kigali, to someone within the military.
The police disclosed further that they had known about the plot for some time and had already arrested a colonel and corporal. Another corporal was arrested on Tuesday morning during an investigation into the shooting.
Whiles expressing the AU's condolences to the family of the slain security official, the African Union Commissioner for Peace and Security, Smail Chergui said, ''nothing justifies political violence. AU continues to stress that political differences should be resolved through sincere (and) inclusive dialogue.''
The United States' Special Envoy for the Great Lakes Region, Thomas Porriello, also condemned the attack on Willy Nyamitwe whiles sharing condolences with victims and their families.
Sporadic political violence has plagued Burundi since April 2015, when President Pierre Nkurunziza announced he would seek a third term in office amid significant opposition.
Hundreds of people have been killed and the United Nations is investigating reports of torture and rape.