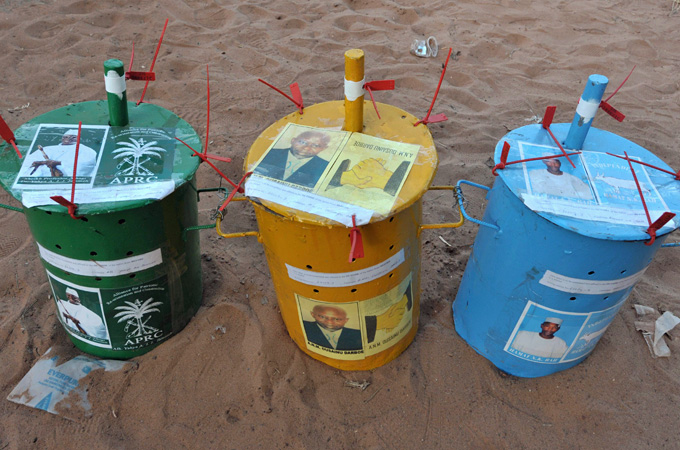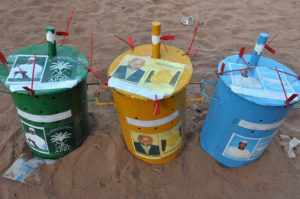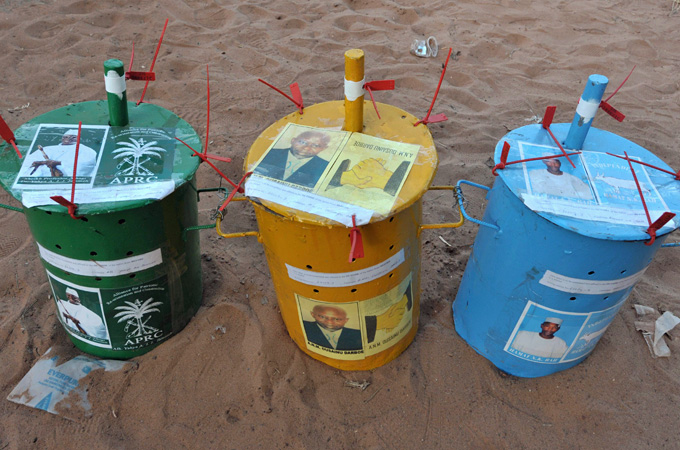 Officials in Gambia began the process of counting marbles that voters had cast for one of three presidential candidates.
Voters on Thursday queued at polling stations all day to place a marble in one of three coloured ballot drums – green for President Yahya Jammeh, grey for Barrow and purple for the third candidate – former ruling party deputy Mama Kandeh.
After 22 years at the helm of a tiny West African nation that he has vowed to rule for "a billion years," Gambian President Yahya Jammeh is facing a strong challenge as he seeks to extend his mandate to a fifth term following Thursday's vote.
Jammeh, 51, who is known for his outbursts at one point, affirmed that "only God could take him away from power".
State Television announced results from two constituencies outside the capital Banjul showed a slight lead for Jammeh and opposition leader Adama Barrow close behind.
Gambian authorities had cut the internet, barred international calls and sealed land borders.
Human Rights Watch raised concerns about the fairness of the election in a November 2 report, describing how Jammeh secured a political advantage through a crackdown on the opposition, domination of state media, and the use of state resources for campaigning.