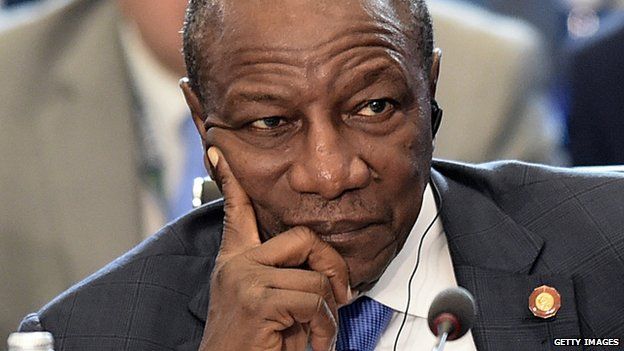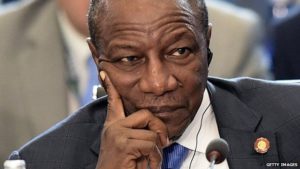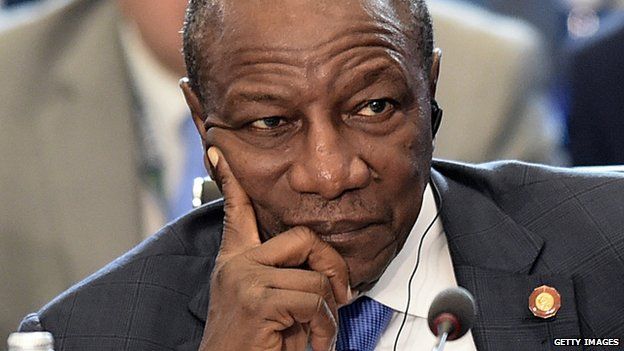 Three ministers have been fired in Guinea on Monday, the office of President Alpha Conde said in a statement broadcasted by the state-run television.
The move comes a week after the violent protests over teachers' strike in the West-African nation. Seven people were killed and dozens more were injured at the time.
The sacked officials are Ibrahima Kourouma, the minister of pre-university education, the Civil Service Minister Sekou Kourouma and the Environment Minister Christine Sagno.
The two largest teacher trade unions in Guinea have been on strike for weeks, demanding higher salaries and the resumption of work by contractual teachers.
Guinea has around a third of the world's reserves of bauxite, used to make aluminium, although development has been hampered by years of military rule and popular unrest.
The West African country produces around 19 million tons per year and its bauxite is amongst the highest quality worldwide.
The government is set to receive an investment package of $205 million to fund the development of the country's high grade bauxite reserves.
The $205 million deal from an international consortium including Africa Finance Corporation (AFC) will be one of the largest foreign investments in the country since the 2014 Ebola crisis.