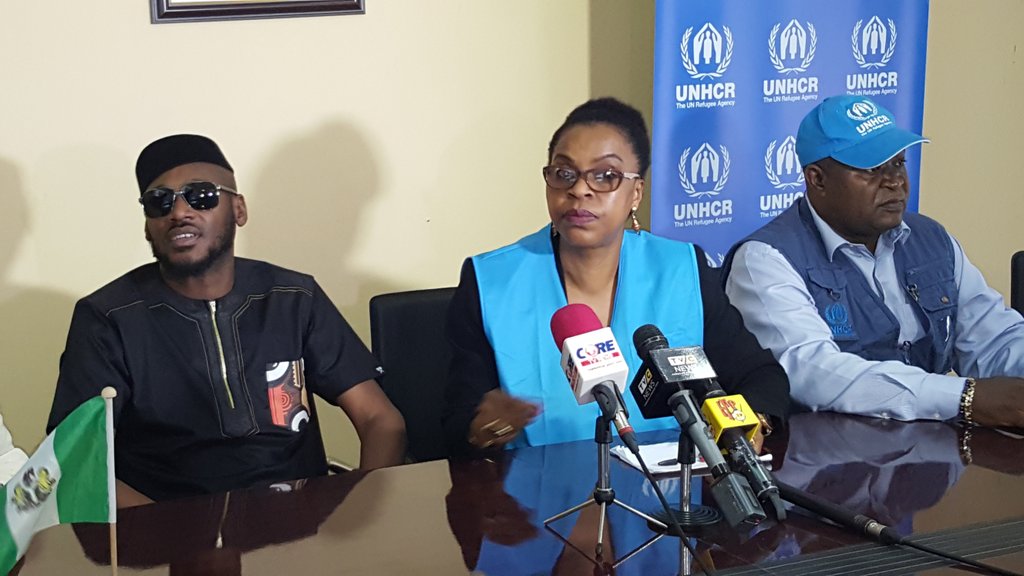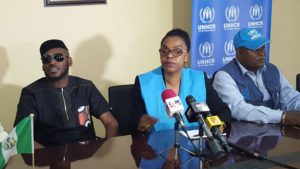 Nigerian music star, Innocent Idibia, popularly known as "2Face", has donated 3.5 million naira to the UN refugee office in the country – UNHCR.
He has also disclosed that a charity concert will be held in June to help raise more funds.
The Nigerian music artist said that he was donating the money to the agency to assist it in alleviating the living conditions of the internally displaced persons, who had been subjected to harrowing experiences in the various camps.
"I am proud to support the UN Refugee Agency because of its proven track record of being at the forefront of displacement emergencies," 2Face said.
He described the conditions in the IDPs various camps he visited as "really terrible."
"The 2Face Foundation has, therefore, decided to enter into partnership with the UNHCR to see how we can help put smiles on the faces of these persons. My foundation is today presenting this cheque to the UNHCR to support it in its operations of alleviating the sufferings of these IDPs," he said.
The UN outlet confirmed the donation from the 2Face Foundation, saying the intervention was for displaced persons in the country and across the continent.
A UNHCR official said whiles the outlet was largely funded by governments, together with other partners, they required some $2.5bn to provide crucial life-saving assistance to displaced families. He said Africa was home to over 19.4 million of the world's 63.9 million displaced persons.