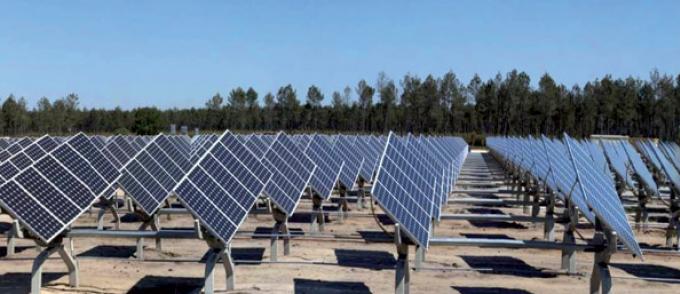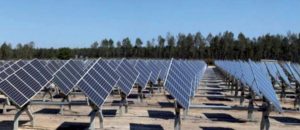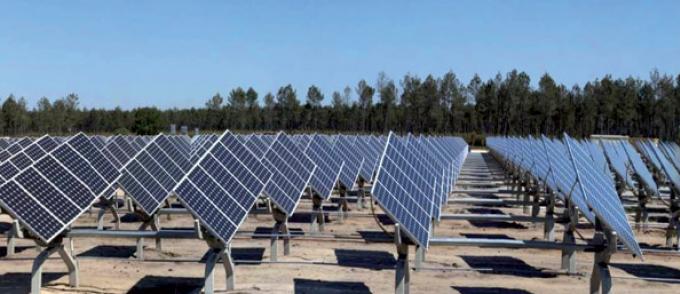 King Mohammed VI of Morocco has launched over the weekend the 4th and final stage of the world's largest solar plant destined to supply the North African Kingdom with a large amount of energy from renewable.
The Noor Ouarzazate IV power station in the southern province of Ouarzazate, spanned over an area of 137 hectares, will be set up with over $75 million with photovoltaic (PV) technology.
Noor I, the first phase of this large-scale project, provides 160 megawatts (MW) of the ultimate 580MW capacity, helping Morocco to save hundreds of thousands of tons of carbon emissions per year
When completed in 2018, the $9 billion Desert solar power complex will provide electricity for 1.1 million people. Phase one of the project involved the construction of a 160MW concentrated solar power (CSP) plant, while phase two involves the construction of the 200MW Noor II CSP plant and the 150MW Noor III CSP plant.
Phase one construction works started in August 2013 and Noor I was officially commissioned in February 2016. Noor II and Noor III are scheduled to start commercial operations in 2017 and 2018, respectively.
The project is being developed on a build, own, operate and transfer (BOOT) basis by ACWA Power Ouarzazate, a consortium of ACWA Power, the Moroccan Agency for Solar Energy (MASEN), Aries and TSK.
A consortium led by NOMAC, a subsidiary of ACWA Power, and MASEN will operate and maintain the solar complex.
The North African country plans, as part of a low-carbon economy endeavor, to bring the share of renewable energy to 52 pc of total energy consumption by 2020, with one-third of that total coming from solar, wind and hydropower.
Morocco's enormous investment in renewable energy is completely justified as the country imports over 90 pc of its fuel needs and spends 10-12 pc of its gross domestic product to import energy.
According to Moroccan officials, the resulting energy from the Ouarzazate solar complex will be exported north to Europe, and eastwards, as well as providing a secure source of energy at home.