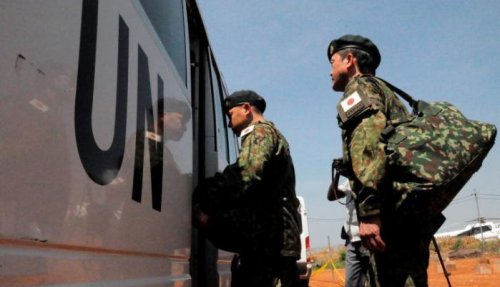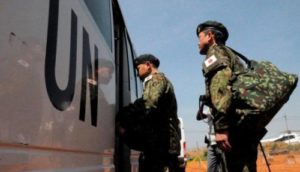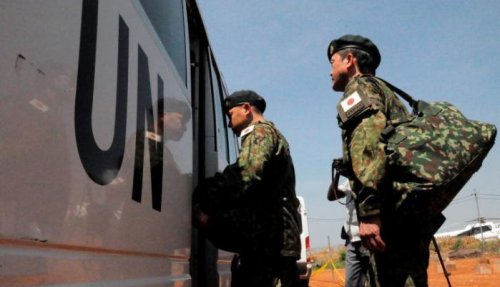 A contingent of Japanese troops has departed from South Sudan on Monday from U.N. peacekeeping mission in the famine and war-stricken nation.
According to Reuters, the strong contingent based in the capital city Juba, has helped build infrastructure in the landlocked and impoverished country.
"The first group is leaving today," Daniel Dickinson, spokesman for the U.N. peacekeeping mission called UNMISS, told Reuters at Juba International Airport.
Japan announced the withdrawal of its troops from UNMISS in March.
South Sudan has been mired in violence since clashes erupted in December 2013 between supporters of President Salva Kiir and his former deputy, Riek Machar.
Fighting largely along ethnic lines has caused the economy to sink, killed tens of thousands of people, and displaced more than 2 million.
Following a threat of an arms embargo last year, South Sudan agreed to allow 4,000 additional UN peacekeepers to enter the country, after first rejecting the regional protection force as a breach of national sovereignty. Currently, there are more than 12,000 UN peacekeepers in South Sudan.