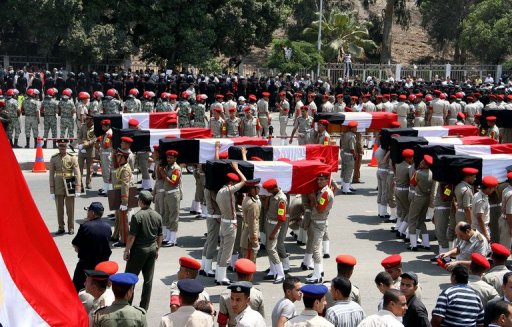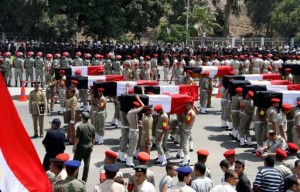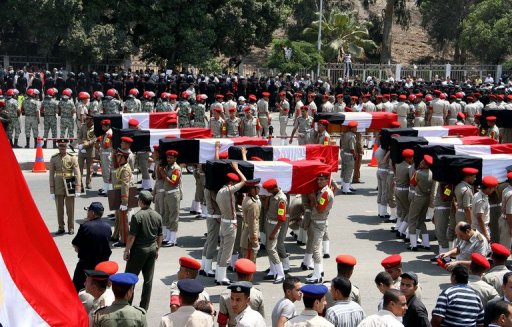 The Egyptian interior ministry announced Sunday the arrest of 13 terrorists across the country accused of plotting terror attacks against state officials, institutions and Christians one week after two subside bombings killed at least 45 people.
The terrorists according to the ministry were arrested in four provinces, including Alexandria where a subside bomber killed several people at a Church service on Palm Sunday.
The ministry further noted that security forces discovered in Alexandria and Beheira (North) provinces two farms used as factories for explosives and weapons warehouse.
The ministry did not say when and where the attacks were to take place. This new revelation came as Egyptian Christians mark the Easter celebration put under tight security measures.
The country has been under state of emergency since Sunday April 9 attacks.
Country's President, al-Sisi has vowed to hunt down the attacks perpetrators linked to the Islamic State group (IS). The terror group indicated that two subside bombers staged the attacks.
The interior ministry identified Mahmoud Hassan Mubarak Abdullah, 31-year old Suez resident as the subside bomber who blew up himself at Saint Mark's Cathedral Church in Alexandria.
The ministry also that Abdullah had links with the Islamic State group (IS) which responsibility for the two attacks.
Authorities also said they are working to identify the Tanta attacker and as well as 19 other suspects believed in the connection with the attacks. A 100 thousand Egyptian pound ($5,515.72) reward has been promised for any information on them.