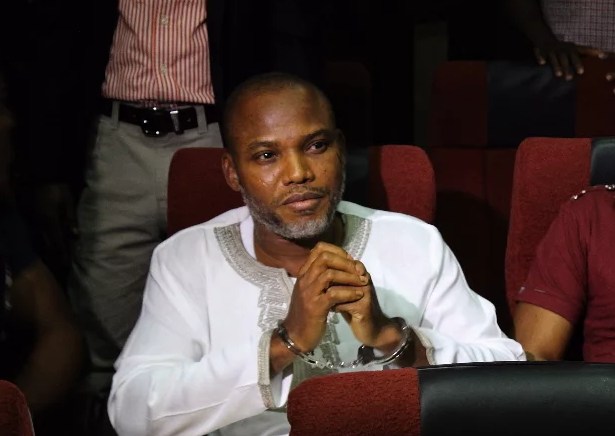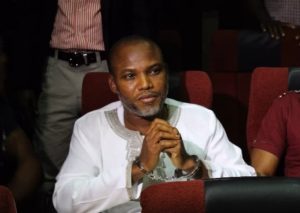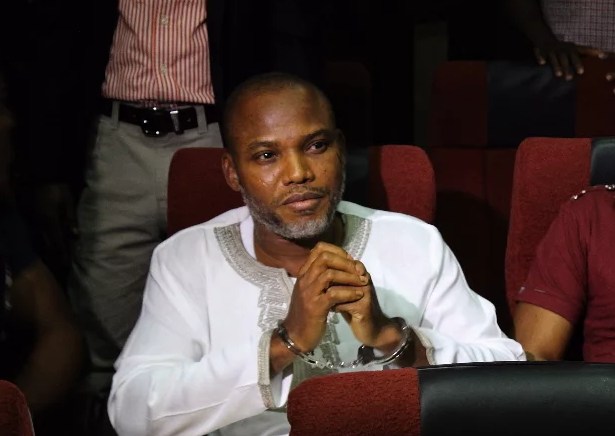 Nigerian federal High Court in Abuja on Tuesday granted bail to the leader of the Indigenous People of Biafra, citing his deteriorating health conditions.
The embattled Leader of the Indigenous People of Biafra, (IPOB) Nnamdi Kanu, who is also acclaimed Director of Biafra Television, has been in detention since October 14, 2015.
On Tuesday, the Abuja-based court ordered that as part of his bail bond, the IPOB leader is to produce three sureties with a sum of N100 million each. The bail is the first since he was put on trial on charges of treason.
According to the ruling, Kanu is also barred from being in crowds and must not be seen in the company of more than 10 people. ''No interviews and no rallies," Judge Binta Nyako was quoted as saying.
Hundreds of people in southern Nigeria have been protesting about the continued detention of Nnamdi Kanu.
Biafran secessionists fought a three-year civil war that ended in 1970 after the declaration of Biafra independence in 1967 by military officer Odumegwu Ojukwu.
More than one million people lost their lives before the uprising was eventually quelled by the military.
Many of the victims starved to death as Nigeria blockaded the newly-established state's borders.
Secessionist groups have attracted the support of many young people in the southeast in recent years following the October 2015 arrest of IPOB leader in Lagos.