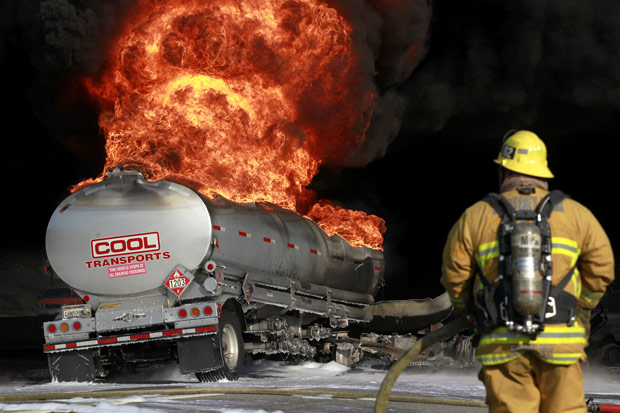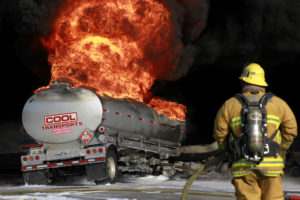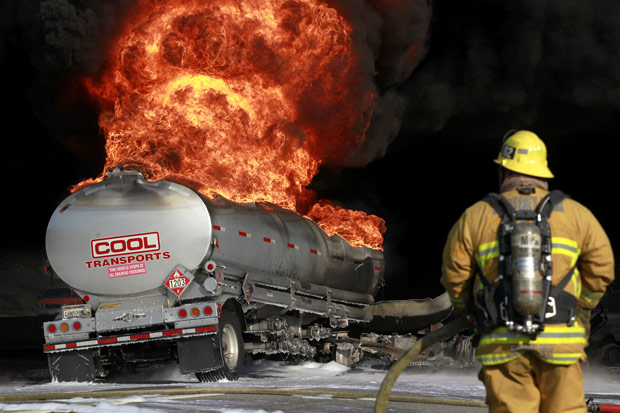 A gas explosion in the Ghanaian industrial city of Takoradi has left over 100 people injured on Tuesday during discharge of liquefied petroleum gas (LPG).
According to Ghana National Fire Services, the tanker was discharging LPG at the Ghana Household Utilities Manufacturing Company factory when the explosion occurred early Tuesday.
Six fire service personnel present to control the situation were caught in the explosion, and one was critically injured. The cause of the explosion has not been established yet.
Injured persons have reportedly suffered severe burns.
Several images of charred bodies from the explosion have been shared on social media.
A number of other explosions have occurred recently in the West-African nation.
Tuesday tragedy has raised renewed concerns over the location of fuel stations, many of which can be found close to residential areas and markets.
In 2015 hundreds of Ghanaians died in a similar explosion at a filing station in Accra, the worst explosion in the country's history.
The new president Nana Akufo-Addo has called for the "strict enforcement of and adherence to safety regulations, so as to forestall the occurrence of any more of such avoidable incidents."