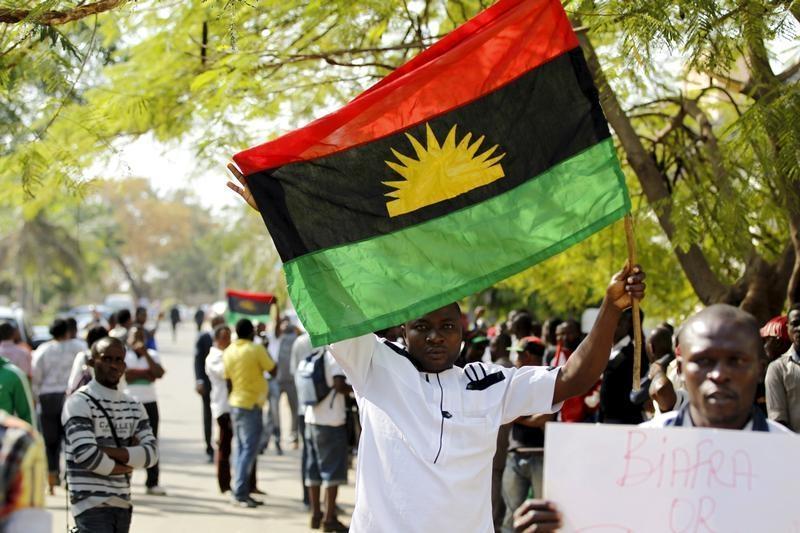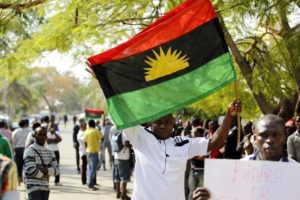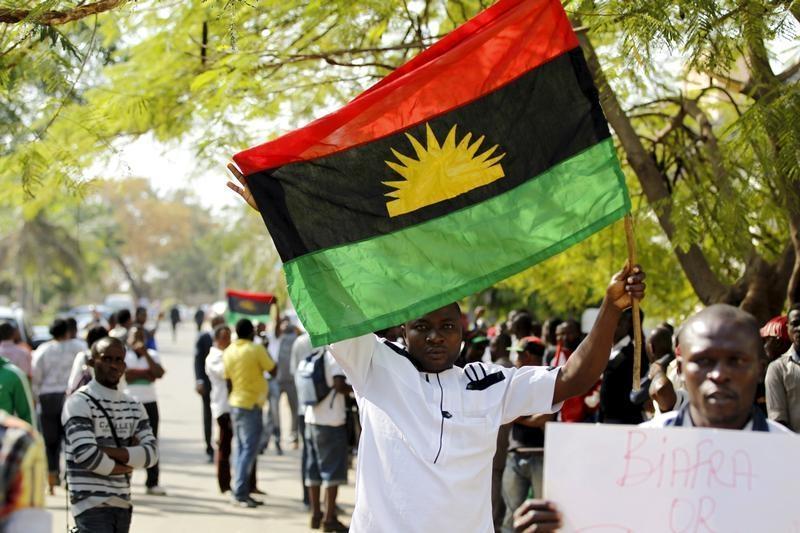 Police in Nigeria has arrested about 55 members of the Biafra Independent Movement (BIM) as the group staged what it called the 'new Biafra' commemoration rally in Enugu, a major city in the west-African oil-rich nation.
Over 2000 persons bearing Biafra flags flooded the capital city during the rally, which saw policemen at strategic locations.
According to police spokesman Ebere Amaraizu, the arrests were based on intelligence information that BIM members were about to conduct themselves in a manner likely to "cause breach of peace."
"They are still in custody and undergoing interrogation," he said.
The movement's leader in the state, John Nwifuru, said the group was guarded by a team of policemen to ensure it was not hijacked by hoodlums.
He assured that those arrested by the police would be released as, according to him, he has spoken with police authority on the matter.
BIM had announced a one-week celebration of the 17 years of re-declaration of the Biafra Republic by Chief Ralph Uwazuruike on May 22, 2000, starting from May 22 to 30, 2017.
Secessionist feeling has simmered in the region since the Biafra separatist rebellion tipped the country into a civil war from 1967 to 1970. The war killed an estimated 1 million people.
Right group Amnesty International last year accused Nigerian security forces of killing at least 150 peaceful Biafra separatists at rallies.