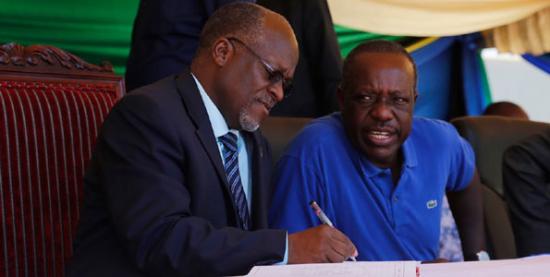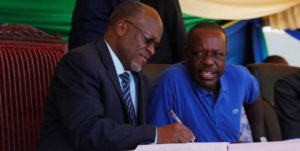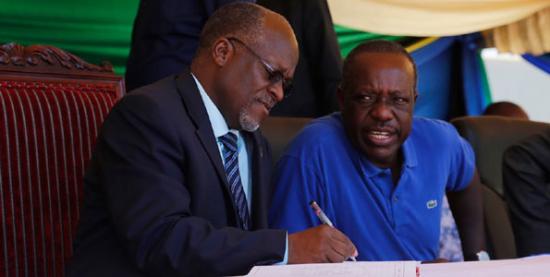 Tanzania's President nicknamed "The Bulldozer", and reputed to be a no-nonsense, results-driven politician, fired the mining minister and the chief of the state-run mineral audit agency on Wednesday over tax evasion allegation.
The decision announced by President John Magufuli comes after he received a report into whether mining companies were under-declaring the value of their exports.
President Magufuli said that the Minister for Mines and Minerals, Sospeter Muhongo, and the state-run Tanzania Minerals Audit Agency (TMAA) were guilty of failings in the monitoring of gold and copper concentrate exports.
Earlier this month the president indicated that Tanzania will enforce a new rule requiring mining companies to list on its bourse by August, as part of measures aimed at increasing transparency and spreading wealth from the country's natural resources.
Mining accounts for about 4 percent of the East-African nation gross domestic product.
According to Reuters, Magufuli's government is locked in a dispute with some major mining companies over allegations of tax evasion.
Major foreign-owned mining companies in Tanzania, including Acacia Mining Plc, AngloGold Ashanti and Petra Diamonds, indicated that they were in talks with the Tanzanian government.
Tanzania is Africa's fourth-biggest gold producer.