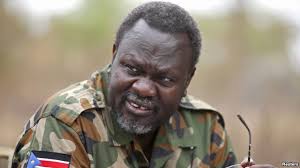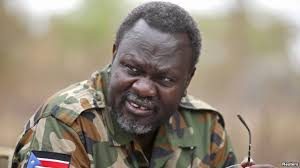 South Sudanese armed opposition, Sudan People's Liberation Movement SPLM-IO, will not join the country's National Dialogue process initiated by President Salva Kiir, exiled former deputy president and leader of the SPLM-IO, Riek Machar said.
In a letter sent to the National Dialogue Committee, Machar indicated that the National Dialogue is not their focus but rather a mediated peace process.
"Our efforts are focused to search for sustainable peace through a mediated peace process to end the war rather than national dialogue," Machar said.
"As much as we believe the national dialogue is an important process for the people of South Sudan to engage in, however, it is our considered opinion that the priority is to end the raging genocidal war in the country that has created and displaced over two million people internally and 2.5 million people as refugees in the neighboring countries", wrote Machar.
The rebel leader, currently living in South Africa, said a viable solution to the conflict needed peaceful mediation for an inclusive and a prosperous dialogue.
Initiated by President Salva Kiir last December, the national dialogue initiative is both a forum and process through which the people of South Sudan shall gather to redefine the basis of their unity.