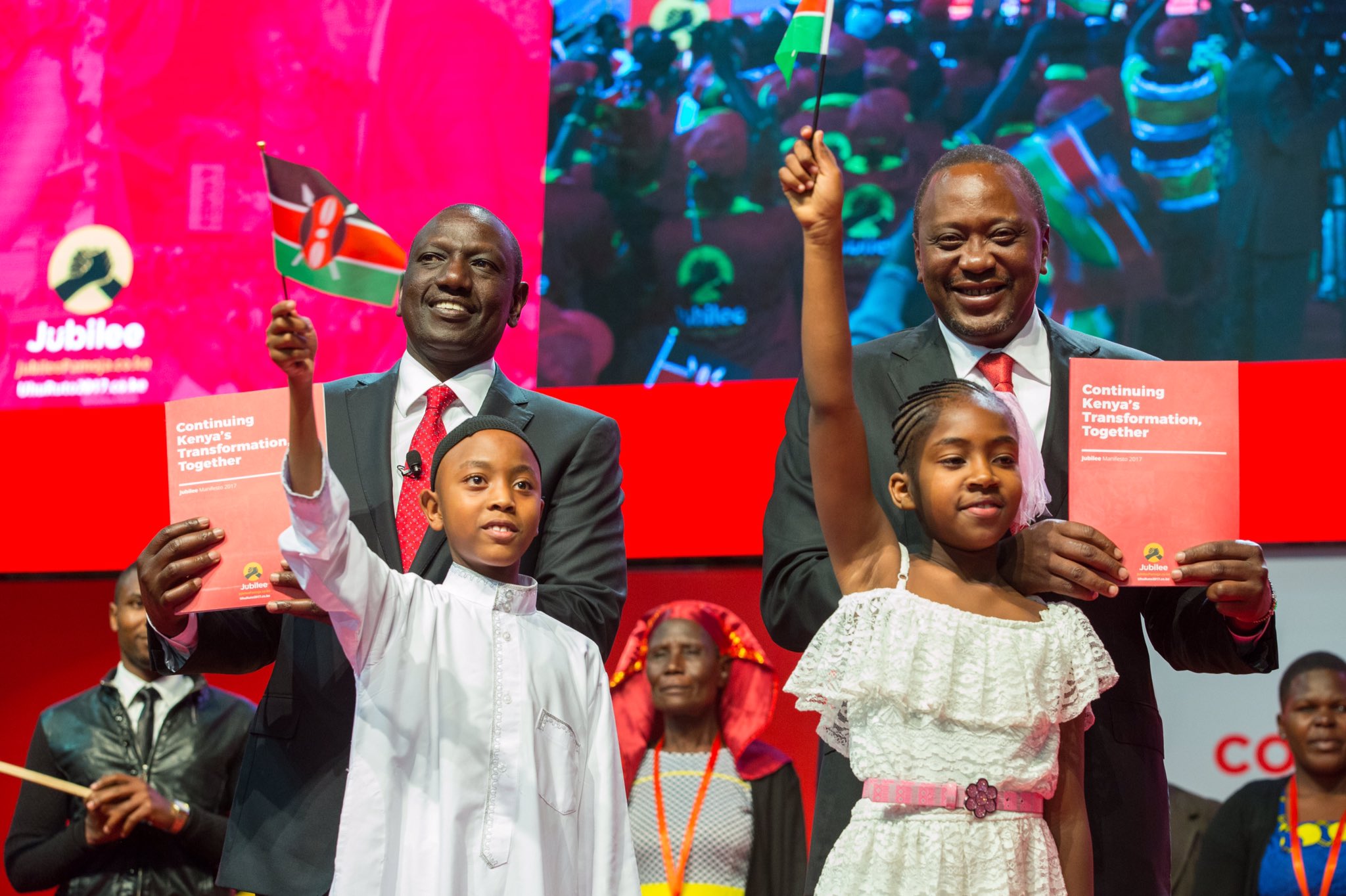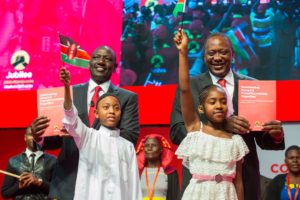 Kenya's ruling party on Tuesday, promised to expand free education and healthcare in East Africa's biggest economy, as the party launched its manifesto ahead of the August 8 polls.
President Uhuru Kenyatta, the head of the Jubilee Party, is seeking a second and final five-year term in office.
The 76-page document titled, 'Continuing Kenya's Transformation, Together,' seeks to consolidate the gains achieved in the first term of President Uhuru.
''As the past four years have shown, when I promise – I deliver. With this manifesto, I present to you our plan for how we will continue to make the aspirations of us all and for our nation, a reality.
''Let us vote the Jubilee party back in order to maintain the momentum we built and ensure we take Kenya to the next level, Kenyatta said.
He promised to provide free, quality primary healthcare for all Kenyans; free secondary education; affordable housing and connect every citizen to the electricity grid by 2020.
"Employment creation is at the heart of the next Jubilee administration's priorities," Kenyatta, the wealthy 55-year-old son of the country's first president wrote in a preface to the manifesto.
Kenyatta will be contesting against seven other challengers
for the presidency. His main contender, former Prime Minister, Raila Odinga, is running on the ticket of the main opposition coalition, the National Super Alliance (NASA).