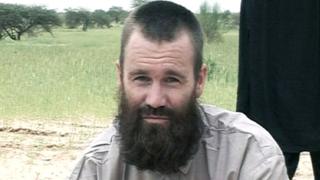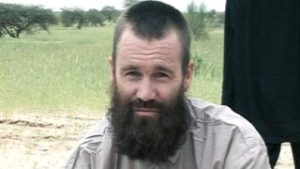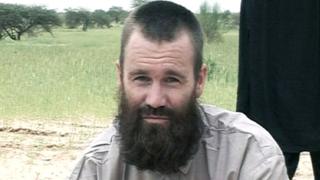 Swedish hostage Johan Gustafsson, held by al-Qaeda in Mali since 2011, has been released by the Islamic group, local media reported.
Johan Gustafsson has returned home after more than five years in captivity, his family and the Swedish government confirmed.
"I'm very pleased to announce that Johan has today been able to return to Sweden and be reunited with his family," Foreign Minister Margot Wallström told reporters late on Monday with a picture of Gustafsson surrounded by his family.
"I welcomed him home, and I can say that he is in good health and is holding up well, given the circumstances," she said, adding that the hostage's release was possible thanks to "extensive efforts" and cooperation between the Swedish foreign ministry, police and "foreign authorities".
Sweden's former Foreign Minister Carl Bildt said that Gustafsson's kidnapping weighed heavily on his mind during his time in the position.
Swedish authorities gave no details about Gustafsson's release as such dealings with jihadist groups are largely conducted in secret.
The jihadi group al-Qaeda in the Islamic Maghreb (AQIM) kidnapped Gustafsson from the city of Timbuktu in northern Mali in November 2011 along with South African Stephen McGowan and Dutchman Sjaak Rijke on the terrace of their hotel.
French special forces secured Rijke's release in April 2015, but McGowan's location remains unknown.