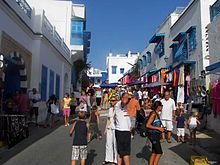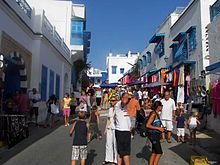 Two German tourists, a mother and her daughter, were injured in a stabbing attack in the town of Nabeul, the Tunisian interior and tourism ministries said in a statement Friday.
"A father, a mother and their daughter went from Hammamet to Nabeul for a tour. A 37-year old man stabbed them. The father is doing well, the mother was injured at the shoulder but she is fine. As for their daughter, she is under medical surveillance," said the interior ministry spokesperson.
The attack occurred in the craft market of the town.
The attacker was arrested and put in police custody. Authorities said he was "mentally disturbed" and has been taking anti-depressants according to a medical prescription found on him during his arrest.
"The incident was not a terrorist attack," the statement said.
Two attacks against foreign tourists hit the country's once buzzing tourism industry, in 2015. Gunmen linked to the Islamic State group (IS) fired at international tourists at Bardo Museum in Tunis, in March. 21 foreign tourists were killed in the assault.
Another attack in the month of June targeted foreign tourists at a resort hotel in the town of Sousse, killing 38 people mostly British holidaymakers.
The attacks scared away tourists, hitting revenues of the sector. The tourist industry accounted for nearly 8 per cent of the GDP.