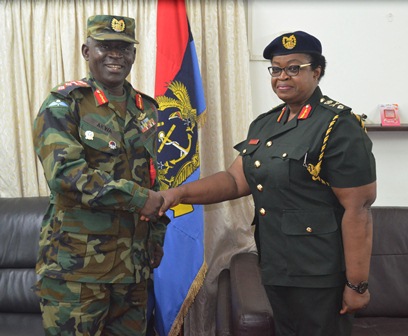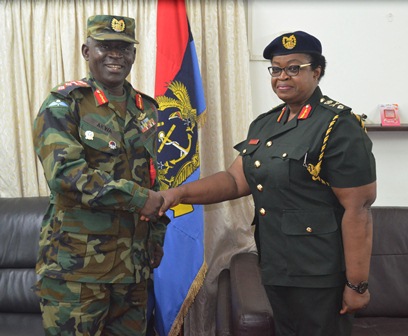 Ghana Armed Forces now boast the first female Brigadier General in the person of Constance Ama Emefa Edjeani-Afenu, the state-run Daily Graphic newspaper reports.
Four decades after entering the army, Constance Ama Emefa Edjeani-Afenu has made history. She has risen through the ranks to become the first female Brigadier-General of the Armed Forces in the West African nation's men dominated army.
Her appointment to the post was ratified in March 2017, the state-owned Daily Graphic said.
Constance Ama Emefa Edjeani-Afenu joined the Ghana Armed Forces (GAF) in 1978 at the age of 18. She resumes work at the Ministry of Defense this week after serving as the Deputy Military Advisor to Ghana's permanent Mission in New York since 2013.
She thanked the entire Armed Forces for her new appointment, but recalled that the welcome to the Military Academy was rude. "But I prevailed because I had already made the decision to join the service," she was quoted as saying.
Edjeani-Afenu recounts being awarded the most resilient officer award in her graduating class.
She joins other top ranking females in the country. Among them, the Chief Justice Sophia Akuffo, Secretary to Cabinet and the Chief of Staff, positions held by two female first timers.