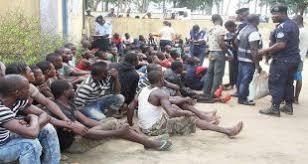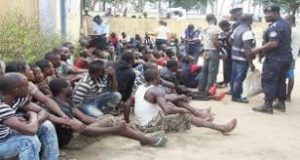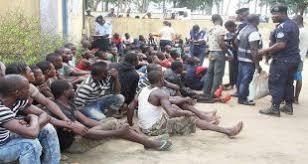 Some 300 Congolese illegal immigrants have been deported from Angola by the security forces of the oil-rich nation over the last weeks.
The deportees, who were living in the northern province of Cabinda, were repatriated through three borders shared with the Democratic Republic of Congo and Congo Brazzaville, Angolan state-run news agency Angop reports.
Fifty-four nationals of the DR Congo and 8 from Congo Brazzaville are in detention for violation of the Angolan border, Angop added.
Densely forested, Cabinda is separated from the rest of Angola by the Democratic Republic of Congo (DRC). The province of 700,000 people suffers from widespread poverty even by Angolan standards.
Authorities in Luanda earlier this year, vowed to reduce significantly illegal migration as the country prepares for a transition of political powers in August.
Since the beginning of the year, more than 4,500 immigrants from DRC have been expelled from Angola.