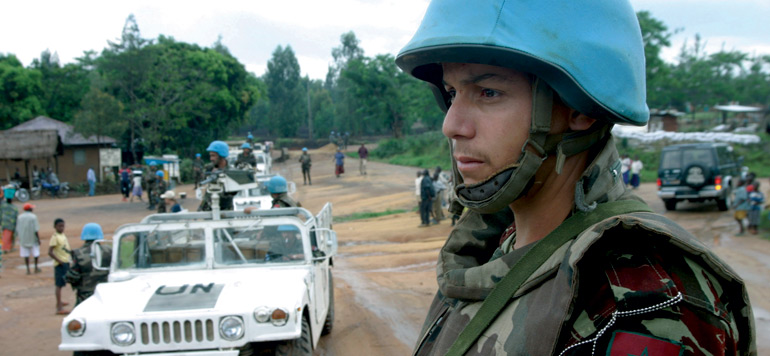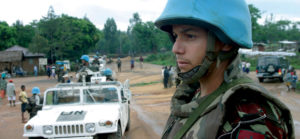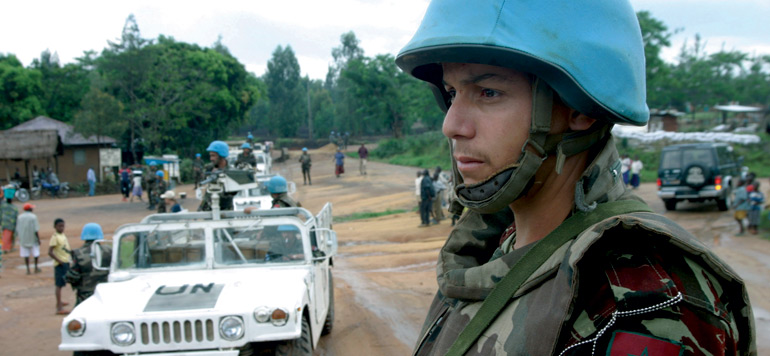 Two Moroccan peacekeepers lost their live Tuesday at Bangassou, South-East of the Central African Republic, in an ambush laid by Christian-dominated Anti-balaka armed group.
The latest attack against the UN Multinational Integrated Stabilisation Mission in the Central African Republic (MINUSCA) is the second in less than a week, as another Moroccan was killed on Sunday in this town near the border with Democratic Republic of Congo.
The soldiers were killed as their contingent was fetching water for local populations. Another Moroccan peacekeeper was slightly injured in the attack.
The Moroccan contingent of the MINUSCA has been tasked to protect Muslim populations of the town, which is located some 700 km to the east of capital Bangui.
The international community had condemned in the strongest terms the Sunday attack where a Moroccan peacekeeper was killed and three others were injured.
The UN Security Council and the UN Secretary General António Guterres condemned, in separate statements, this aggression, noting that attacks against peacekeepers may constitute war crimes.
Guterres voiced deep concern about the continued fighting in the southeast of the Central African Republic and called on all parties to cease violence, while the Security Council urged CAR Government to swiftly investigate this attack and bring the perpetrators to justice.
The French Foreign Ministry, which also denounced the attack, underscored Morocco's commitment to peacebuilding in Africa, and called for an effective disarmament of armed groups in CAR.
Morocco is participating with 1470 peacekeepers in MINUSCA, which has a total of 12,870 uniformed personnel including 10,750 military personnel and 2,080 police personnel.
Attacks against MINUSCA in Bangassou have become rampant. Six blue helmets among whom 2 Moroccans were killed in May in attacks attributed to the Christian group.
Two Moroccan peacekeepers, including an officer, were killed in January after their patrol came under attack from the Christian Anti-balaka rebel group.
In April last year, another Moroccan peacekeeper died of his wounds after the armed group targeted their unit.
CAR descended into civil war in 2013 following removal of Christian President François Bozizé by Muslim armed group, Seleka.
The civil war has left hundreds dead and caused internal and external displacement of refugees.
Violence in capital Bangui has relatively died down since the election of President Faustin-Archange Touadéra in 2016 but the internal part of the country is still embroiled in brutalities between the two religious groups.