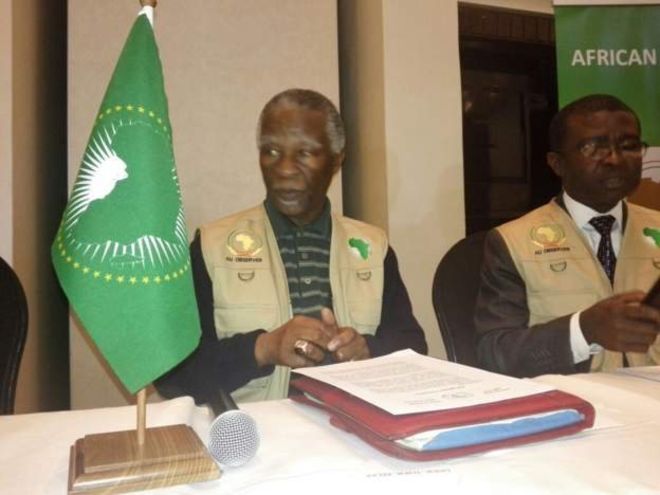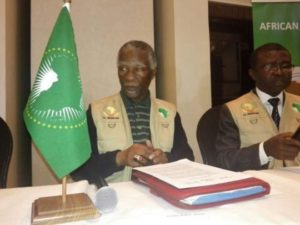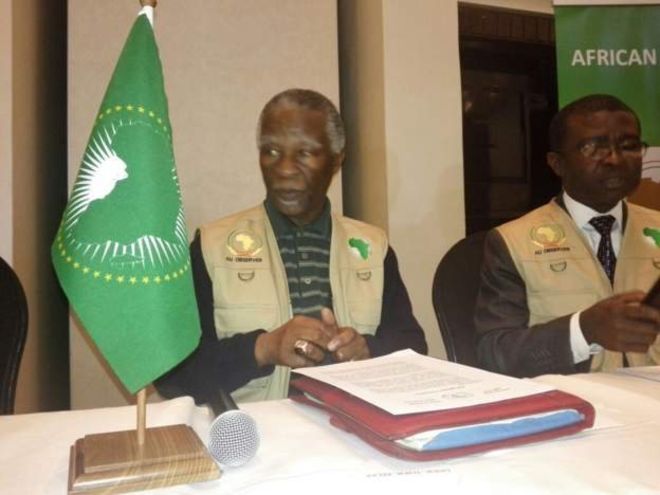 Business is still slow in Nairobi 48 hours after the disputed election results were announced as many remain fearful of the aftermath.
Uhuru Kenyatta on Wednesday secured a second term with 54.2 percent against Raila Odinga's 44.8 percent, the Electoral commission said.
Despite the chaotic situation in the capital and in Kisumu on Wednesday, the African Union Observer Mission from 31 African countries, led by former South African President Thabo Mbeki, said the election was "largely peaceful".
The mission who visited 464 polling stations across the country, said Tuesday vote, "was consistent with policies of the African Union" but voter education was insufficient.
Opposition Coalition, NASA presidential candidate Raila Odinga and his running mate Kalonzo Musyoka claimed that the Electoral Commission system was manipulated and questioned the authenticity of the presidential results.
"I haven't heard what the Opposition says… on what basis their complaint would be. I can say this personally from the polling station where I was. I went there when the polling station opened in the morning, I came back when the counting started and transmitted the results to the center. I can give an account of what happened at that polling station and I'm quite sure that nobody would be able to lodge any complaint of what happened there," Thabo Mbeki said.
He therefore called on all with questions on the conduct of the election to exercise restraint and await an account from the – Independent Electoral and Boundaries Commission (IEBC), stressing the imperative need for the IEBC to give a detailed account of the process.
The 2007 election led to horrific bloodshed. More than 1,000 people were killed and more than 660,000 were forced out from their homes.