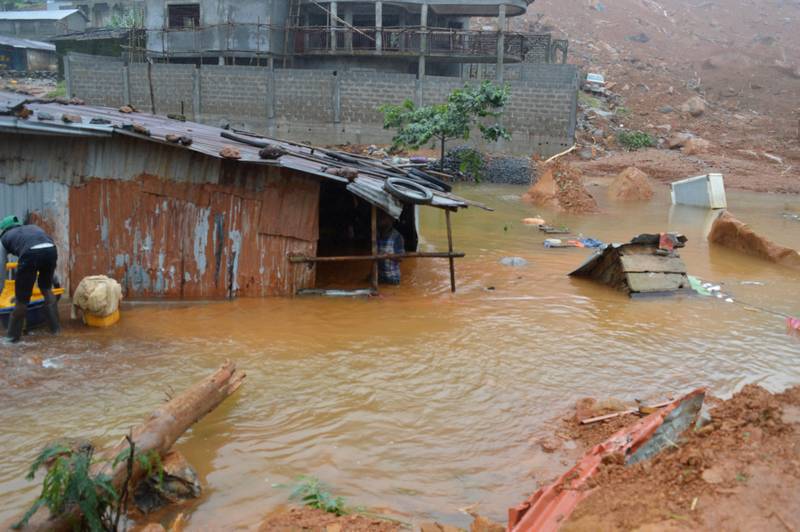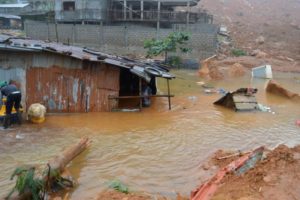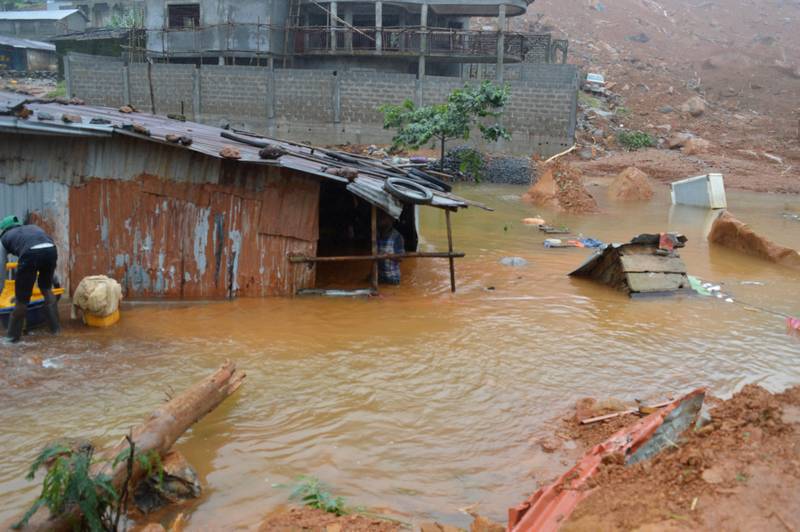 The African Union Commission on Monday called on international partners and donors to support Sierra Leone, few hours after massive mudslides near the capital city of Freetown — an overcrowded coastal city of more than one million people — killed over 300 people.
Hundreds of people are feared dead after landslides swept through the outskirts of the rain-soaked city early Monday, according to government officials and aid agencies.
African Union Commission Chairperson Moussa Faki Mahamat made the appeal as more than 3,000 people have been left homeless. Vice-President Victor Foh has warned the final death toll may be far higher.
"Many of our compatriots have lost their lives, many more have been gravely injured and billions of Leones worth of property destroyed in the flooding and landslides that swept across some parts of our city," President Ernest Koroma said in his speech Monday.
He said the government and development partners had established an emergency response center to coordinate response to the disaster and provide relief to survivors.
Sierra Leone's security services and the Red Cross were deployed to locate and rescue citizens trapped in their homes or under rubble.
Two years ago, the West African nation's capital endured deadly floods sparked by monsoon rains that killed 10 people and left thousands homeless.