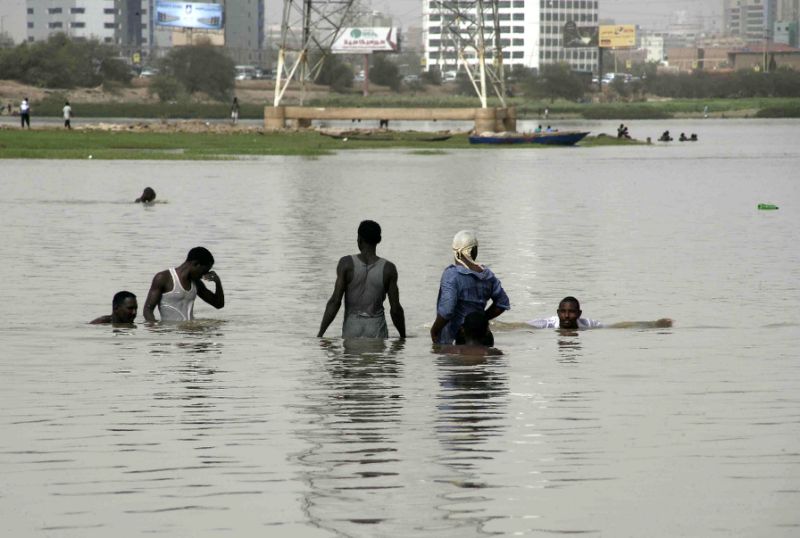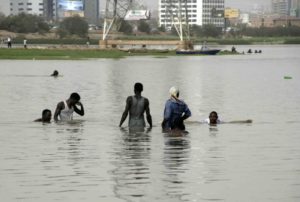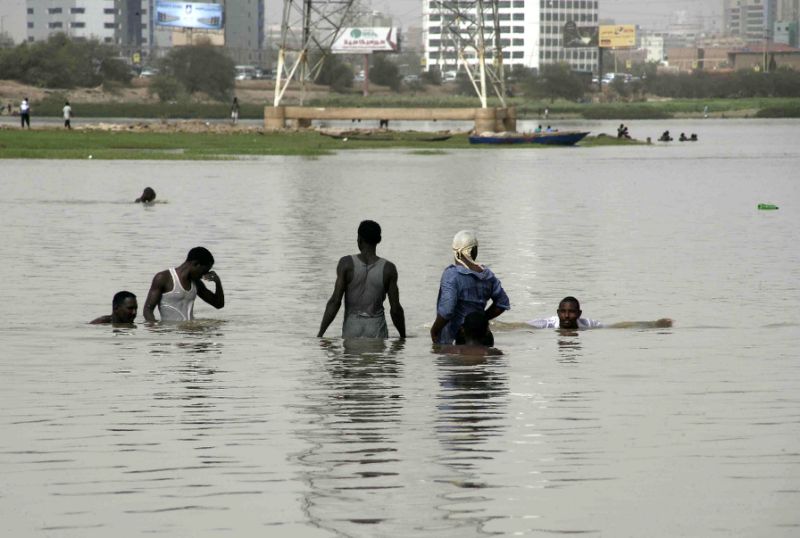 Sudanese authorities on Monday warned people living near the banks of the Nile to be wary of "massive flooding", as water levels of the river rose to a record high.
Authorities said water levels were rising on the Blue Nile along the border with Ethiopia after continuous rainfall in that country.
The Blue Nile flows to Khartoum where it meets the White Nile and they become the Nile, which flows into Egypt.
The water levels were rising particularly rapidly in the state of Blue Nile bordering Ethiopia, the official news agency SUNA reported.
"Water levels of Blue Nile and the Nile are rising, and today the level of the Nile reached its highest in 100 years in Khartoum," the irrigation ministry said in a statement.
"The water level touched 17.14 meters in Khartoum, and is expected to rise more."
Residents living along the Nile have to exercise caution in Khartoum and other states as "massive floods" are expected in the next two days, the ministry said.
Throughout history, the rising and falling waters of the mighty Nile River have directly impacted the lives of the people who live along its banks.
Every year, Sudan battles heavy floods. Thousands of houses have been destroyed and several villages submerged last year after flooding triggered by torrential rainfall.
UN aid agencies had previously warned of a flooding danger in Sudan between July and November.