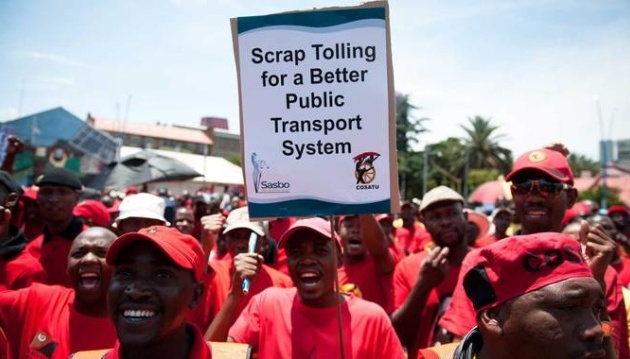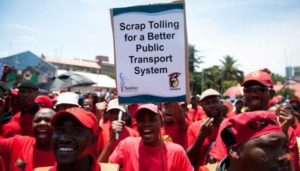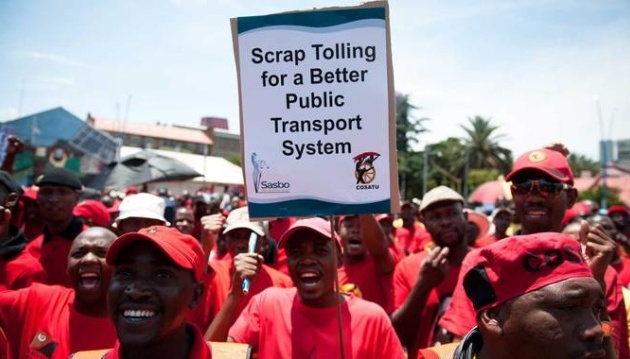 The Congress of South African Trade Unions (COSATU), one of the biggest support of the ruling African National Congress (ANC) has called its members and other union to march on Wednesday against corruption under President Jacob Zuma's presidency.
COSATU has called on its members to strike and join marches in major cities across the Africa's most industrialized nation.
The unions are to stage mass demonstrations in an attempt to press the authorities to probe allegations of state capture.
Last month, Mr Zuma survived the eighth vote of no-confidence against him, despite a rebellion by some ANC MPs.
Mr Zuma, whose second and final term as state president ends in 2019, is preparing to step down as ANC leader in December.
Trade union federation COSATU has called on President Jacob Zuma to step down in April after his controversial cabinet reshuffle.
Zuma has sparked widespread anger' including in the ANC leadership' after he fired key ministers. Finance minister Pravin Gordhan and his deputy Mcebisi Jonas were among those who were axed. The reshuffle has worried investors and triggered a ratings downgrade.
The economy slid into recession in the first quarter, the jobless rate is at a 14-year high and business confidence is at a three-decade low as political uncertainty intensifies in the ruling party.