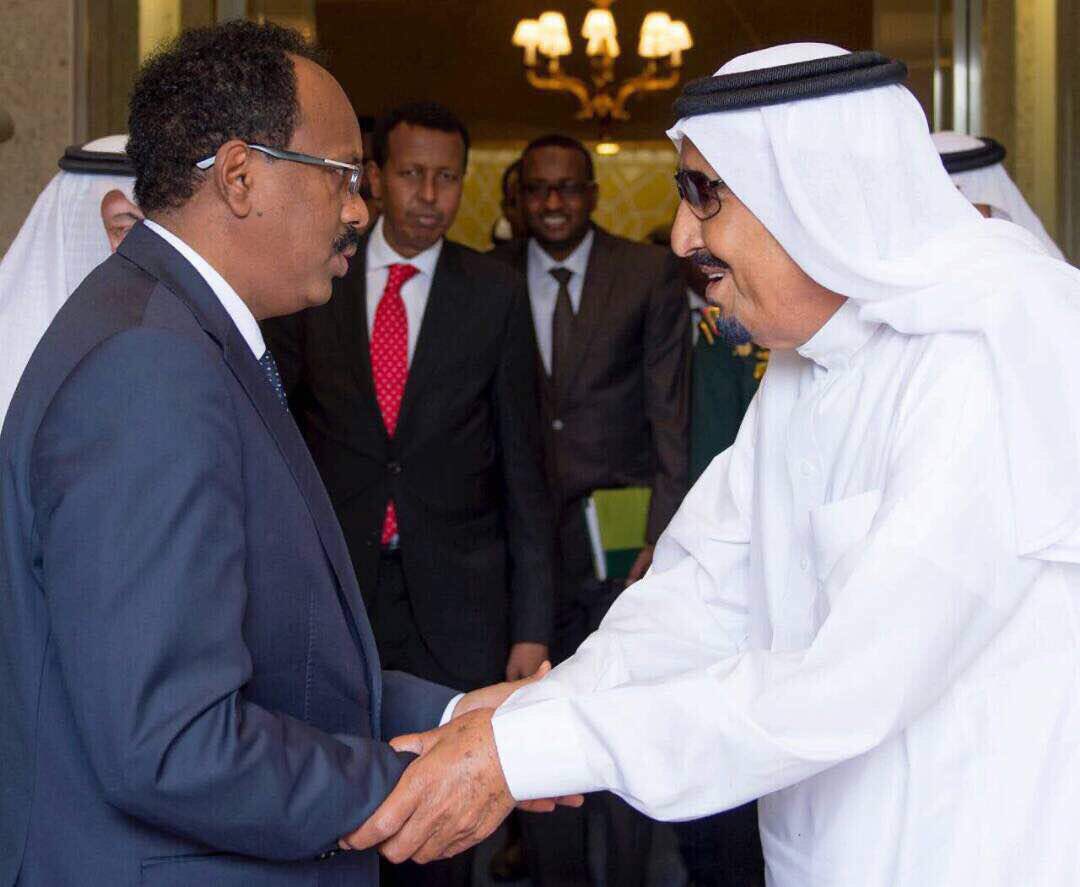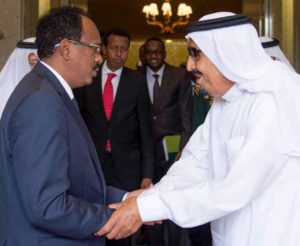 Somali President Mohamed Abdullahi Farmajo on Wednesday met with his Saudi Arabia counterpart King Salman Abdulaziz amid tension over neutral position in Gulf crisis.
President Farmajo and King Salman have discussed ways to boost the bilateral relations between the two nations, mainly security, economic and the investment, his office said.
In his words, the talks with King Salman were fruitful and the two countries made progress on strengthening bilateral ties.
Farmajo's two-day visit to Saudi Arabia is the third trip since his election in February. It comes after the Horn of Africa nation reiterated its neutral stands last week in the Gulf crisis.
Saudi Arabia, the UAE, Egypt and Bahrain all cut off diplomatic contact with Qatar after officially accusing it of "sponsoring terrorism".
Somalia's neutrality in the Gulf region crisis has generated a lot of pressure for the Horn of Africa country to join the Saudi Arabia and United Arab Emirates faction against Qatar.
Somali President, Mohammed Abdullah Farmajo, has been allegedly offered $80 million in exchange for his agreement to sever diplomatic relations with the State of Qatar, the New Khalij news outlet reported.
Analysts think that the president's visit to the Kingdom will likely change his government's neutrality decision and might possibly cut ties with Qatar.