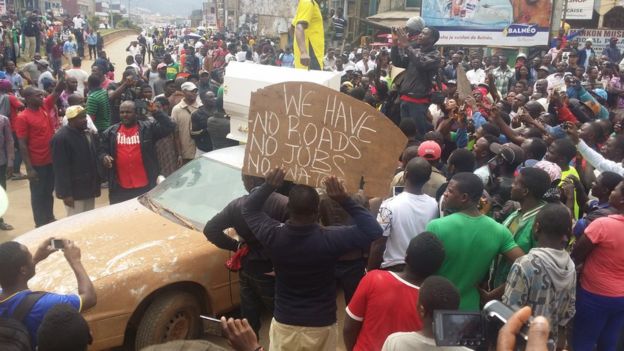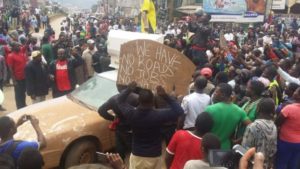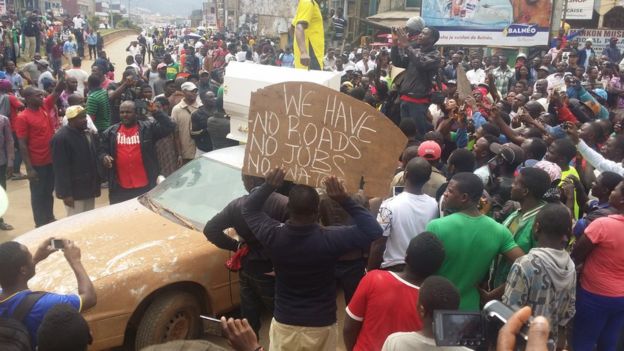 Secessionists in Cameroon restive southern and northern-west Anglophone regions will declare their independence on October 1, leaders of the group said in a statement.
The group calling itself the Southern Cameroons Ambazonia Governing Council said it has choose to declare the independence of the two formerly British administered regions of the country on 1 October as it marks the anniversary of reunification of Anglophone and Francophone Cameroon.
The group has stage massive protests across Cameroon's Anglophone regions last week. The demonstration came in the context of an already-deteriorating situation marked by the use of homemade bombs by militants, the failure to open schools for a second year due to on-going strikes, and mounting incidents of arson. The separatists have recently claimed that they have a standing army.
The Cameroon parliament has called on President Paul Biya on Wednesday to take appropriate measures to avoid the escalation of the crisis.
Local media CameroonWeb has reported that thousands of military officers are ferried in everyday with armoured vehicles and weapons and stationed at strategic positions to secure the regions and fight back in case of any protest attempts.
The English-speaking minority make up 20% of the population. Their anger was sparked off in November by the government's refusal to respond to Anglophone lawyers and teachers who were striking against marginalisation from the central government.