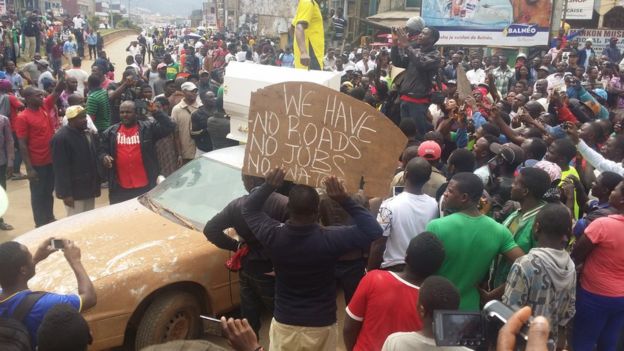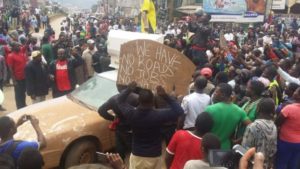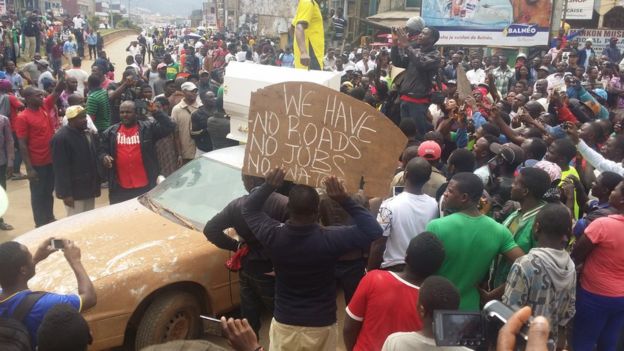 Separatists in Anglophone regions of Cameroon on Sunday braved odds and police barriers to protest against perceived discrimination in favour of Cameroon's francophone majority.
At least seven people were killed as some of the separatists made a symbolic declaration of independence for "Ambazonia", the imaginary Anglophone state they want to create.  The exiled activist Julius Ayuk Tabe has been appointed as interim leader of the new 'state'.
According to Donatus Njong Fonyuy, mayor of the restive town of Kumbo, some prisoners were killed after the jail where they were being held caught fire.
About five prisoners were killed by soldiers. Two were wounded by bullets and are at the hospital, he said.
In other incidents in Kumbo, soldiers shot and killed a demonstrator and wounded two others who had raised the flag of the Ambazonia separatist movement in the town.
A woman was also killed inside her home according to local media.
Ahead of the Sunday protest, President Paul Biya has sent in the army to deter the Anglophone secessionists.
Issa Tchiroma Bakary, Cameroon's communication minister in a press conference in Yaoundé, said that there would be no amputation or division of Cameroon.
The country's long-serving president, 84-year-old Paul Biya who is outside the country, took to social media late on Sunday, to condemn the violence.
The United Nations and European Union have called on all sides to be responsible and respect the rule of law and avoid any act of violence.
As a reminder, dissent in the two regions has been growing over the past year, with protests taking place intermittently. Schools have been closed in the English-speaking regions as teachers called for a strike against what they believe is the overuse of the French language.