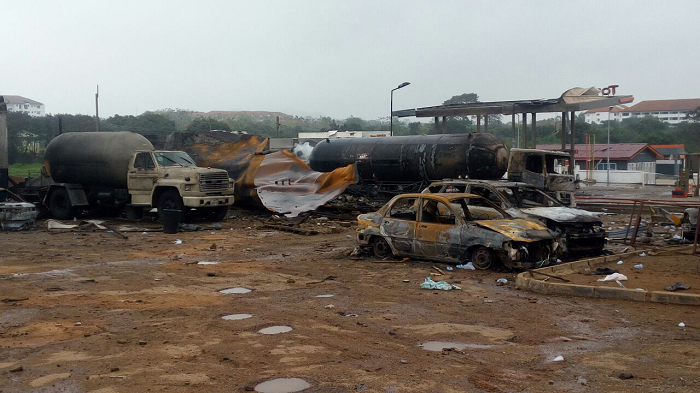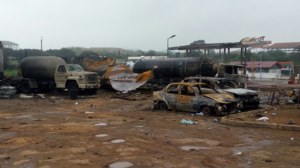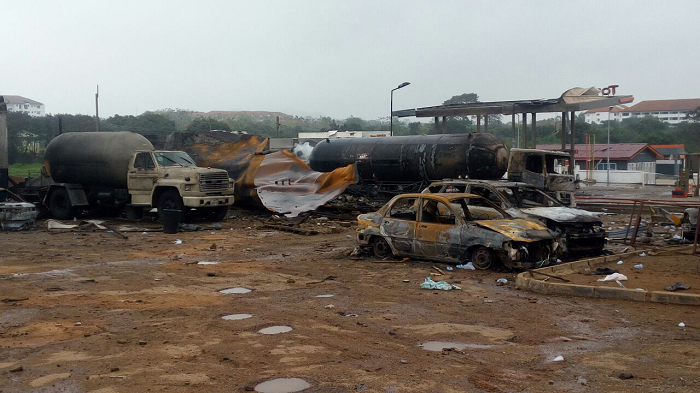 Life is returning to normalcy in Ghana after a gas explosion in capital city Accra Saturday night killed about seven people and injured hundreds, while property worth millions of Cedis was destroyed.
The fire also caught an adjacent filling station and set ablaze many vehicles at a nearby commercial buses hub.
At least 6 fire trucks and more than 200 police personnel were deployed to help cordon off the area of the blasts.
According to eyewitness's accounts, the fire started when a gas tanker was offloading its contents at the gas filling station.
The manager of the station denied reports suggesting that the disaster was caused by gas leakage.
The cause of the explosion is not yet known, but the Vice President, Mahamudu Bawumia, has assured Ghanaians that the government will do all within its power to make the incident the last of its kind.
The Saturday explosion is the eighth major gas explosion in three years in the West African nation.
The cases, which were recorded between 2014 and 2017, led to the death of more than 200 people.
Reports indicate that 35% of the over 300 burn cases recorded at the country's main hospital, Korle Bu Teaching Hospital, this year were from gas explosions.