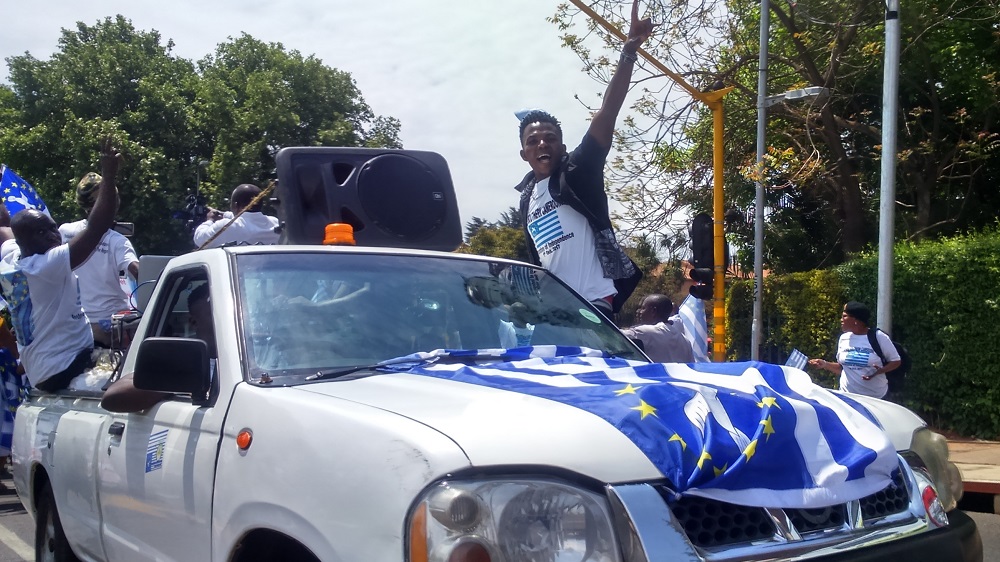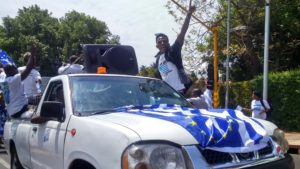 The government of Cameroon has issued international arrest warrants for 15 Anglophone separatists of the southern Cameroon.
Sisiku Ayuk Tabe, the self-proclaimed president of the Southern Cameroon and leader of the Southern Cameroon's Ambazonia Consortium United Front (SCACUF) is on the wanted list.
Tensions continue to run high in towns and cities in Cameroon's northwest and south-western regions, a month after separatists in the two English-speaking regions, symbolically declared independence from the majority French-speaking areas.
English-speaking Cameroonians make up one-fifth of Cameroon's population of 22 million. The separatists have long accused the central government led, by President Paul Biya, of discriminating against their community.
They blame the government for forcing them speak French in business and official affairs, despite English being their main and official language.
Protests continued through most of this year. Numerous demonstrators were jailed, and officials shut down the internet.
Earlier this week, the government said the separatists were behind a raid on a security checkpoint that killed two army officers.
Information minister Issa Tchiroma told AFP that the attackers who were armed also took away the guns of the slain officers. The government has declared a curfew in the main city, Bamenda.
President Paul Biya, in office since 1982, has made it clear that he does not support any split of the nation. He has condemned the violence and called for dialogue.