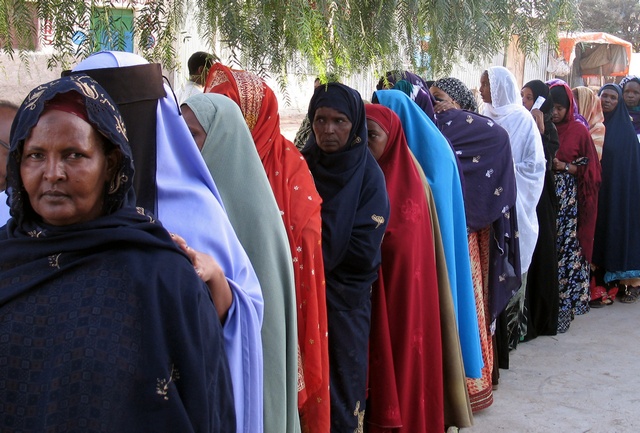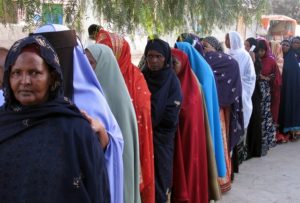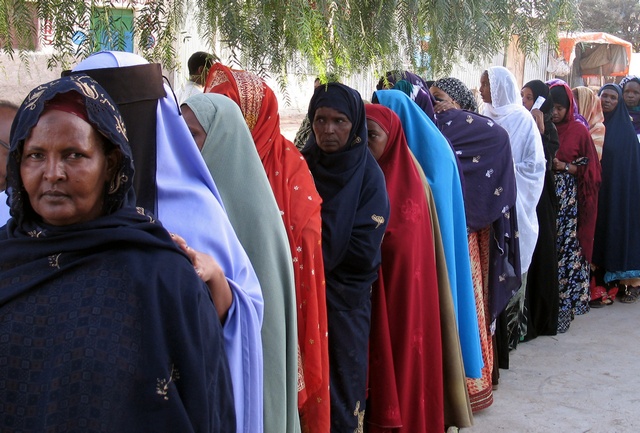 About 700,000 voters have lined up at polling stations in Somaliland Monday to vote in general elections in Somalia's northern self-declared state.
General elections were scheduled to be held on 27th March 2017 to elect the President and members of the House of Representatives, but were postponed by six months due to the drought weather condition.
The presidential election is the third since Somalia's northern region decided to separate from the rest of the country in 1991.
Three candidates from the main political parties are vying for the presidential position. These are former minister Muse Bihi Abdi of the ruling KULMIYE (Peace, Unity and Development Party); veteran politician Faisal Ali Warabe of UCID (Justice and Welfare Party); and the former speaker of the House of Representatives Abdirahman Mohamed Abdullahi Irro of Waddani (National Party).
The incumbent president Ahmed Mohamed Mohamoud, in power since 2010 and whose administration has been accused of corruption and nepotism, is stepping down.
Voter registration has been conducted, for the first time anywhere in the world, using iris-recognition technology.
The election is taking place under tight security after thousands of Somaliland soldiers have been deployed across the country.
The self-declared independent state has shut down social media networks. The move, according to the National Electoral Commission (NEC), is to avoid the spread of fake news in the country.