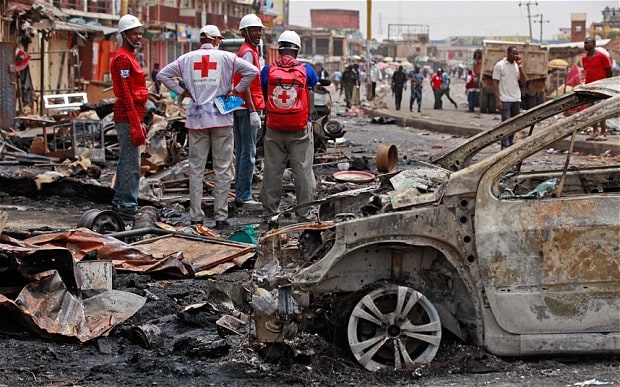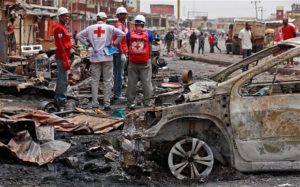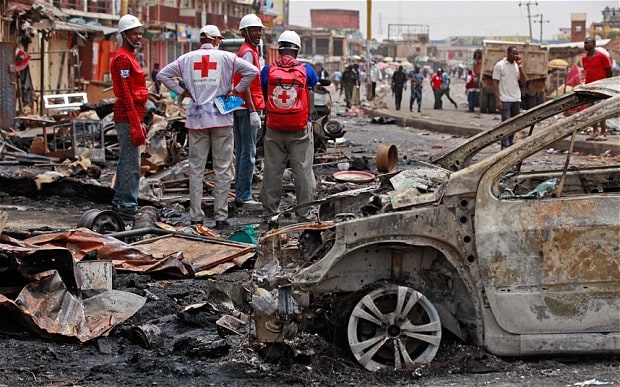 At least 50 people have been killed in a suicide bombing in the eastern Nigerian state of Adamawa on Tuesday, local media reported.
According to the police, a bomber struck inside a mosque packed with worshippers during morning prayers in the town of Mubi.
Some 20,000 people have been killed in Boko Haram's eight-year insurgency in Nigeria and neighboring countries in similar attacks.
The Boko Haram had captured Mubi in 2014, before the Army restored control in early 2015.
While Nigeria's military has made progress in combating Boko Haram's deadly insurgency in recent years, the group continues to carry out suicide attacks in the northern region.
The group often uses female or child bombers, probably from the persons abducted.
The region, which is facing a near-famine after suffering at least $9 billion in damage from the destruction of bridges, schools and villages, already had some of the country's highest poverty levels before the insurgency.
President Muhammadu Buhari who has recently visited troops fighting the Islamist militants in the northeastern city of Maiduguri, urged the international community to support the Lake Chad region in its fight against Islamist extremism even as other conflicts emerge.