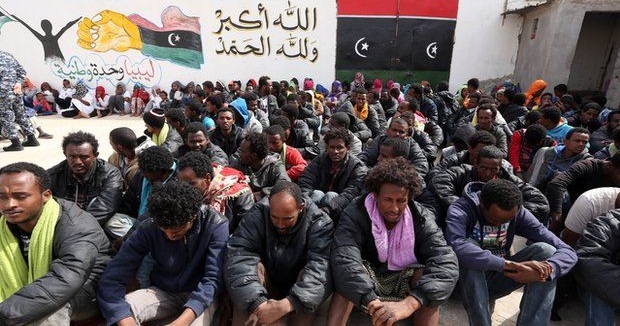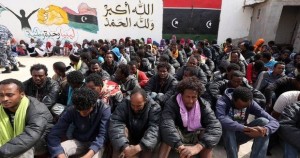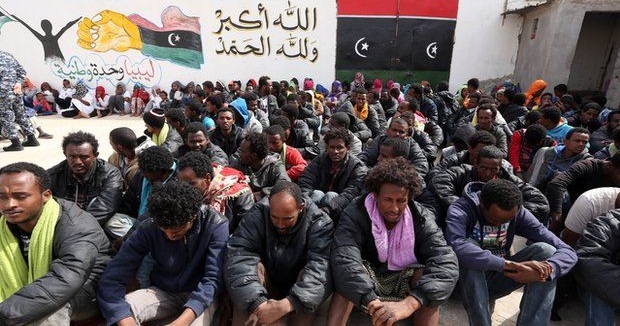 The Rwandan Ministry of Foreign Affairs on Wednesday announced the government's plan to resettle 30,000 African migrants trapped in Libya.
The migrants – mostly from Nigeria, Senegal and Gambia – had fled conflict and economic instability, hoping to join Europe through the Mediterranean sea.
According to Rwanda's Foreign Minister, Louise Mushikiwabo, the government was ready to find space for Africans in Libya even though Rwanda was a small place.
Earlier on Wednesday, the government condemned the CNN report that exposed the human slavery enterprise in the North African nation.
On his twitter handle, the African Union Commission chair, Moussa Faki Mahamat who also condemned the practices in Libya expressed appreciation at Rwanda's gesture and called on other African governments to help the migrants stranded in Libya.
The slave auction in Libya has triggered an outcry across Africa and West capitals this week. The United Nations said the slavery auctions should be investigated as possible crimes against humanity.
Despite its size in the East African region, Rwanda is recognized by the United Nations High Commission for Refugees (UNHCR) as among the more progressive refugee-hosting countries in the world. The country last year offered asylum to over 81,000 Burundian refugees.