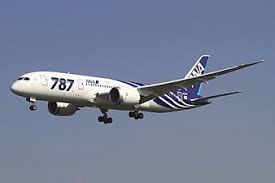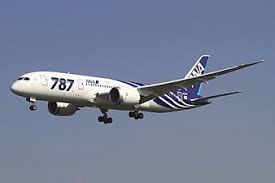 The fleet of Morocco's national airline company Royal Air Maroc (RAM) will be enhanced with the purchase of four 787-9 Dreamliner planes for $1.1 billion.
RAM has already received five Boeing 787-8 planes. The Moroccan carrier will increase its fleet of fuel-efficient 787s to nine airplanes. It uses the 787s in international flights from Casablanca to North America, South America, the Middle East and Europe.
"Today Royal Air Maroc has direct flights to 80 international destinations. Thanks to our unique position as a geographic hub and high quality of service, we bring customers from all over the world to their destinations", said Abdelhamid Addou, CEO and Chairman of RAM.
"With more than 850 flights per month to Africa, Royal Air Maroc has the broadest presence across the continent of any airline," added Addou, saying the company looks forward to becoming the leading airline in Africa in terms of quality of service, quality of planes and connectivity.
"Ordering new-generation planes such as the Dreamliner puts RAM on the right track to fulfill its vision," stressed Addou
Royal Air Maroc is celebrating its 60th anniversary this year. Its fleet includes more than 56 Boeing airplanes, including 737s, 767-300ERs, 787s and a 747-400.
The Casablanca-based carrier operates a domestic network throughout Morocco and serves more than 80 international destinations.
Boeing is a longstanding partner to Morocco, supporting the development of the country's aerospace industry and workforce. Boeing and Safran are joint venture partners in Morocco Aero-Technical Interconnect Systems (MATIS) Aerospace in Casablanca, a high-quality supplier that employs more than 1,000 people building wire bundles and wire harnesses for Boeing and other aerospace companies.