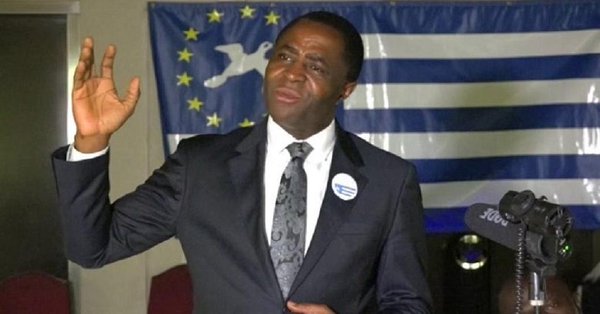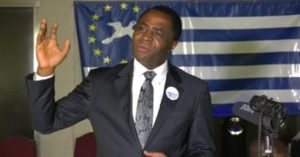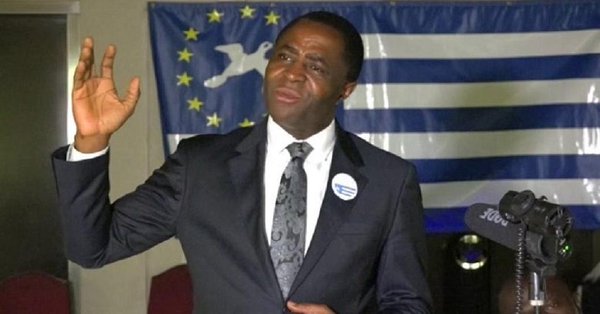 Julius Ayuk Tabe, the Nigeria-based chairman of the Governing Council of Ambazonia separatist movement in Cameroon has been arrested along with others by Nigeria security forces, local media reports.
The separatist group said in a statement Tabe and six others were taken from Nera Hotels in the Nigerian capital, Abuja, by Cameroonian gunmen in an "illegal abduction".
The Ambazonia separatist movement is a group from the Anglophone region of Cameroon seeking independence from the Francophone nation.
Cameroonian authorities have issued international arrest warrants for fifteen leaders of the separatist group late last year. Sisiku Ayuk Tabe, the self-proclaimed president, was among those wanted.
The government accuses the group of being behind rising violence in the northwestern and southwestern regions. The two areas known as 'Anglophone Cameroon' have been at the heart of clashes between pro-government forces and secessionists.
The Anglophone part of the country has been accusing the government of President Paul Biya of indiscrimination. Biya has been in power for 35 years.
Demands for independence have grown in the two regions in recent months and tension has been escalating. The crackdown by state forces, including the use of helicopter gunships has killed dozens of people and encouraged support for the separatist movement.