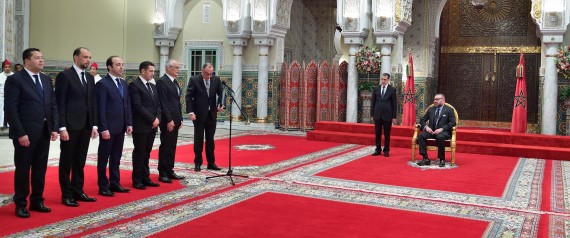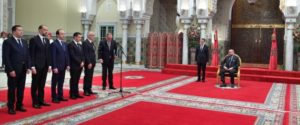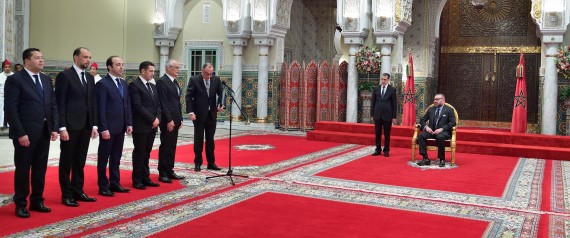 King Mohammed VI of Morocco on Monday appointed Mohcine Jazouli, as minister delegate in charge of African Affairs, giving thus an additional evidence of Morocco's commitment to Africa and translating on the ground his Africa-oriented strategy and the tireless efforts he has been leading since ascending the throne in 1999 to promote his country's partnership with African states.
King Mohammed VI had announced the creation of the new ministerial department in a speech marking the opening of the autumn session of the parliament in October last year.
The new African affairs department will be tasked, inter alia, with following-up Moroccan investments in the continent.
Morocco's African Policy, based on a south-south cooperation approach, takes shape, on the ground, through flagship projects, like the Nigeria-Morocco Atlantic gas pipeline project, the construction of fertilizer plants in Ethiopia and Nigeria in addition to scores of human development projects (healthcare facilities, vocational training institutions, fishermen's villages) designed to improve the living conditions of African citizens.
The North African country has thus become a major continental player in the development of the continent.
On Monday, the Monarch also appointed four new ministers, in line with Article 47 of the Constitution, which stipulates that the King appoints ministers upon proposals from the head of the government.
The new ministers are replacing those who were fired last October for failing in their duties. They were held responsible for the delay witnessed in the implementation of a set of state-funded projects in Northern provinces of the Kingdom facing economic underdevelopment and lack of job opportunities.
Abdelahad Fassi Fihri was named minister of Urban Planning & Housing, Saïd Amzazi, minister of National Education, Anas Doukkali, minister of Health, and Mohamed El Gharass, secretary of State for vocational training.
The new cabinet members belong to the same parties as the ministers sacked, thus keeping the government coalition parties unchanged.
The Minister delegate in charge of African Affairs, who is tasked with the strategic role to implement Morocco's African vision, is expert in consulting.
He had headed the Valyans Consulting firm, which he had founded more than twelve years ago, and had accompanied large groups, public and private, in their expansion projects in Africa.
His firm has also been involved in setting up projects and development strategies for several sectors in the kingdom.
Before returning to Morocco in 1995, this graduate of the Paris-IX Dauphine University had worked in the Paris branch of the international firm Ernst & Young (EY).