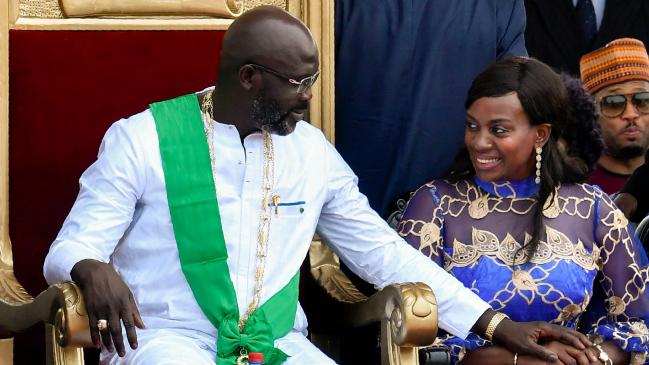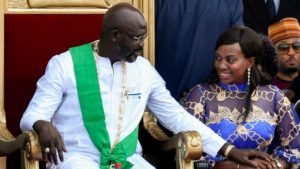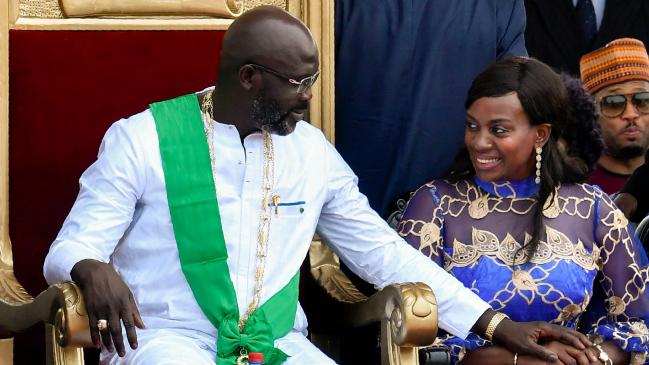 Football legend George Weah was officially sworn-in on Monday as president of Liberia, in the country's first democratic transition of power since 1944.
Weah, 51, takes over from Nobel laureate Ellen Johnson Sirleaf, who, over 12 years, steered the country away from the trauma of a civil war and and later on of an Ebola outbreak.
The former AC Milan forward took the oath from the Chief Justice at a packed Samuel Kanyon Doe Sports Complex.
Wearing all-white attire, Weah was sworn in with his Vice President Jewel Howard Taylor, ex-wife of former Liberian President Charles Taylor.
In his inauguration speech, Weah thanked his predecessor, Ellen Johnson Sirleaf, for bringing peace to the country after years of civil war.
He said he could not offer any "quick fixes" but rather steady progress towards the goals of Liberians.
The biggest priorities would be to fight corruption and pay civil servants "a living wage," and show the private sector that Liberia was "open for business", he said.
Weah won the presidency in 2017 after three straight attempts. He lost to Sirleaf in 2006 in the run-off. In 2011, he partnered with Winston Turnbull as a vice-presidential aspirant, but the bid was unsuccessful.