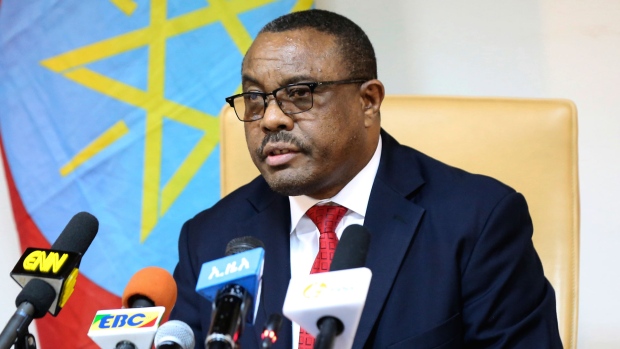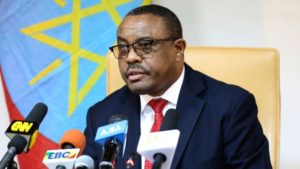 Hailemariam Desalegn, on Thursday, resigned as Ethiopia's Prime Minister and chairman of the ruling coalition, State run media Fana Broadcasting Corporate (FBC) reported.
Desalegn submitted his resignation letter to the House of People's Representatives, FBC said.
The ruling coalition accepted the resignation but tasked Desalegn to continue in the role until a successor is named.
A statement from the Ethiopian Embassy in the United Kingdom said the Ethiopian Peoples' Revolutionary Democratic Front (EPRDF) was due to hold a Congress at which Desalegn's successor will be named.
The resignation comes as the country struggles to contain a political crisis with unrest in the restive Oromia region.
Earlier this year, Desalegn-led government announced the release of 2,345 prisoners, who were sent to jail following the 2015 and 2016 protests in the Oromia region.
Prime Minister Hailemariam Desalegn then announced that political prisoners would be released "to build a national consensus and to widen the democratic space".
Journalist Eskinder Nega and opposition leader Andualem Arage walked free on Wednesday (February 14). A day earlier, Bekele Gerba of the Oromo Federalist Congress (OFC) was set free. They are the most prominent political prisoners to be freed this week.
Rights watchdog Amnesty International, which had been campaigning for the release of the prisoners, appealed to the government to change its method of dealing with political critics.