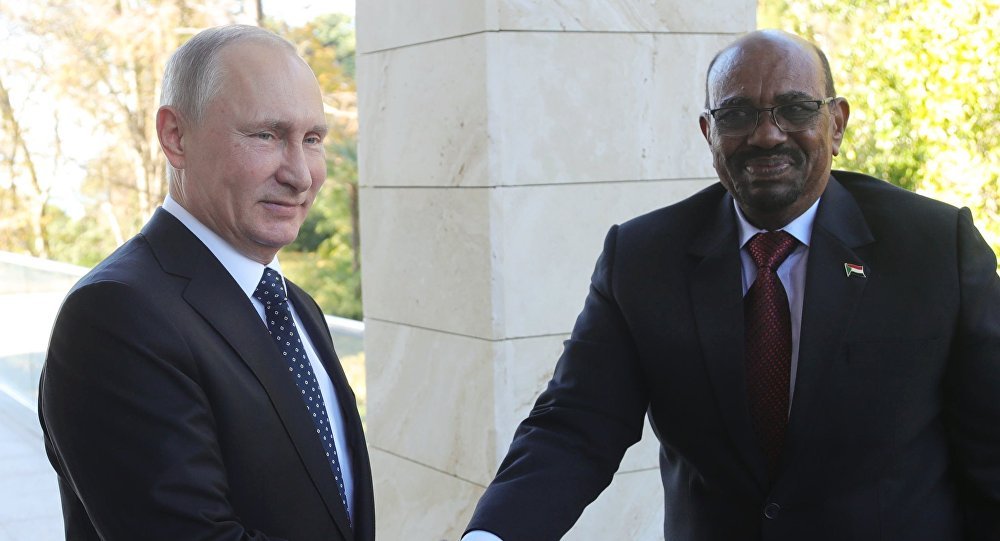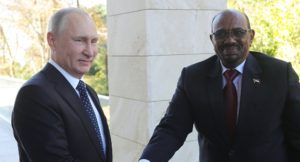 Russian President Vladimir Putin has accepted an invitation from his Sudanese counterpart Omar al-Bashir to visit Sudan, state-run Sudan News Agency (SUNA) reported.
Putin called Bashir on Thursday to discuss bilateral relations, SUNA said. It did not indicate a date for the visit but reported that President Putin would continue to support the energy, oil, gas, and gold mining sectors in the African country.
Omar al-Bashir, who is wanted by the International Criminal Court for genocide and war crimes, last year, asked Russian leader Putin to protect his country from the United States.
Last month Sudan signed a "roadmap" with Russia to build nuclear power stations during a visit to Moscow by Khartoum's electricity minister.
In an exclusive interview with the Russian news agency Sputnik last year, Bashir blamed the US for the secession of South Sudan in 2011, and claimed that Washington was now planning to split the rest of Sudan into five countries.
He had revealed that Sudan had been discussing the establishment of Russian military bases on the Red Sea coast.
Sudan's deadly conflict in Darfur broke out in 2003 when ethnic minority groups took up arms against Bashir's Arab-dominated government, which launched a brutal counter-insurgency.
The UN says at least 300,000 people have been killed and more than 2.5 million displaced because of the conflict.