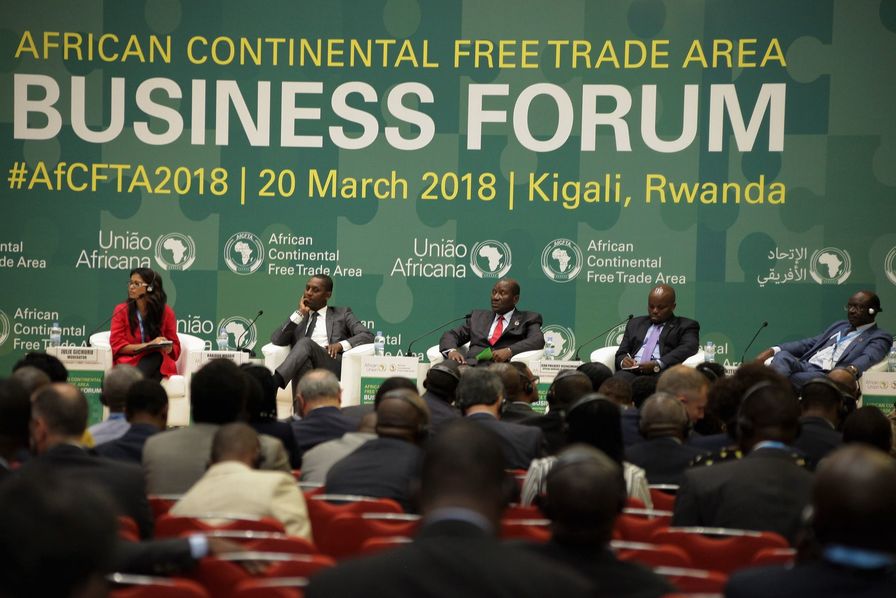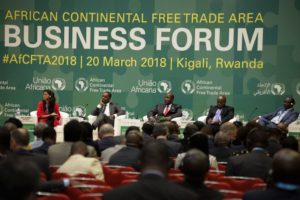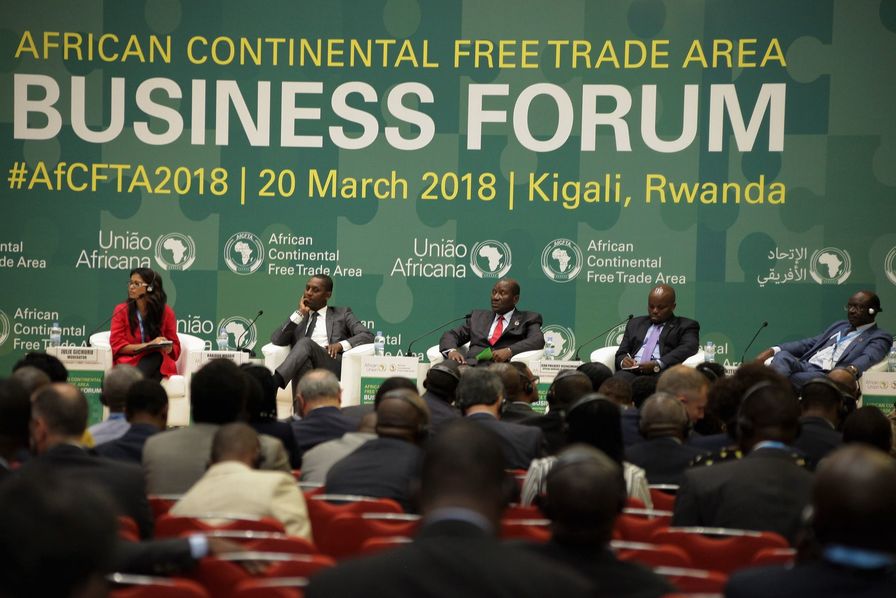 Forty-four African countries on Wednesday launched a $3 trillion continental free-trade zone encompassing 1.2 billion people. But Nigeria and South Africa, the continent's biggest economies did not sign up, diminishing its impact.
The African Continental Free Trade Area (CFTA) is one of the bloc's flagship projects.
Nigerian President Muhammadu Buhari last week, called for more consultations after business leaders objected to joining the world's biggest free-trade area in terms of countries. In his words, Nigeria will not agree to anything that will undermine local manufacturers and entrepreneurs, or that may lead to becoming a dumping ground for finished goods.
The continent most populous nation says it will investigate concerns of the business community before making major commitments.
South African President Cyril Ramaphosa said Pretoria would sign up once domestic legal requirements had been satisfied.
Others staying out of the bloc are Botswana, Lesotho, Namibia, Zambia, Burundi, Eritrea, Benin, Sierra Leone and Guinea Bissau.
United Nations Secretary-General António Guterres has welcomed the singing of the CFTA and congratulated African leaders for taking the leap into history by signing the pact.
"This is an important step towards achieving the Sustainable Development Goals (SDGs) and delivering on the African agenda of peace and prosperity." said Guterres in a statement on Thursday.
He underscored that the entire UN system stands ready to support the continent as it moves towards the entry into force of the CFTA in the coming months.
Currently, intra-African exchanges stand at only about 16 percent.
According to the UN Economic Commission for Africa (ECA), the Organization's development arm in the region, the agreement has the potential both to boost intra-African trade by 52.3 per cent by eliminating import duties, and to double this trade if non-tariff barriers are also reduced.
It is expected that the key beneficiaries from the Free Trade Area will be Africa's small and medium sized enterprises, which account for 80 per cent of the region's businesses; women, who represent 70 per cent of the informal cross-border traders; and the youth, who will be able to find new employment opportunities.