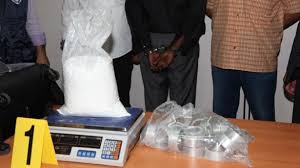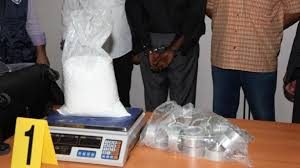 Between March 24 and March 28, Casablanca Airport authorities arrested a Sierra Leonean and a Nigerian for drug trafficking.
The Sierra Leonean mule, coming from Sao Paulo, had swallowed capsules weighing 1,13 kg of Cocaine. The capsules were removed from his stomach at a Casablanca hospital.
On Friday (March 30), the airport customs seized fifty-eight capsules of cocaine, weighting 940 grams, in the luggage of the Nigerian national. A scanner checking showed that he had swallowed other capsules.
The national police, which announced the seizure, did not disclose the country of origin of the drug.
Last February, Moroccan security services seized 541 kilos of cocaine concealed in a container shipped from Latin America to Casablanca.
In recent years, Moroccan authorities reported increasing cocaine seizures, mostly coming from Latin America. These repeated seizures show that Morocco, long considered as a transit country for cocaine trafficked to Europe, is increasingly becoming a target.
Over the past decade the flow of cocaine from South America to West Africa, and subsequently through North Africa to Europe and the Middle East, has expanded rapidly.
The UN Office on Drugs and Crime estimates that between 20 and 40 MT of cocaine transits the region annually in route to Europe.